Bios Magazine: Strengthening the Science Muscles
BUSP creates opportunities to pay it forward
Quick Summary
The Biology Undergraduate Scholars Program helps disadvantaged students find their academic footing at UC Davis
It also helps foster connections that extend beyond the UC Davis campus
For biological sciences student Diana Quintero, the program facilitated a connection that helped her gain research experience in a lab at Baylor College of Medicine
Biological sciences senior Diana Quintero likes to use the gym as an analogy for the Biology Undergraduate Scholars Program (BUSP). Initially, new fitness enthusiasts might feel like they don't measure up to their peers. But with training and persistence, they can acclimate to the rigors of hard work.
"I feel like that's what BUSP was for me," says Quintero.    
For 30 years, BUSP has helped underrepresented, disabled, and economically and socially disadvantaged students find their academic footing at UC Davis. During their first two years of undergrad, BUSP students participate in an academic program that culminates with a biology research laboratory experience during their sophomore year.
BUSP is about more than acclimation. It's about fostering lifelong connections that extend beyond the UC Davis campus. For Quintero, this network—spearheaded by BUSP Director Connie Champagne—helped her land a summer internship at Baylor College of Medicine in Houston, Texas, with UC Davis alumnus and fellow BUSPer Rodney Samaco, who majored in genetics as an undergraduate.
Now an assistant professor of molecular and human genetics, Samaco works in the behavioral neuroscience arena, studying how molecular dysfunction leads to disorders of the brain. "BUSP was instrumental in getting me where I am today," says Samaco.
By the time she arrived in Houston, Quintero already had research experience. At UC Davis, she worked in the lab of Assistant Professor Alex Nord, Department of Neurobiology, Physiology and Behavior, where she studied how non-coding regions of the genome affect the development of schizophrenia. She had basic laboratory skills down but didn't have any experience with animal models.    
"I'd never been to a mouse husbandry area with racks of mice," says Quintero. "It was like a library but for mice."
In Samaco's lab, Quintero used mouse models to study how Parkinson's disease affects social behavior. The research required her to learn the ABCs of brain dissection and the nuances and "art" of conducting rigorous and ethical rodent behavioral studies.
The experience proved to Quintero she had the grit for animal research. The support she received from Samaco and his team bolstered her confidence as a scientist.
"I'm just grateful that he took me in and I felt very comfortable," she says.
Quintero now works with the Nord Neurogenomics Lab at UC Davis, but she caught up with Samaco at the BUSP 30th anniversary celebration last April.      
"After that reunion, we were walking around campus together talking and he was just giving me advice," says Quintero. "When I have a lab, I want to be like him."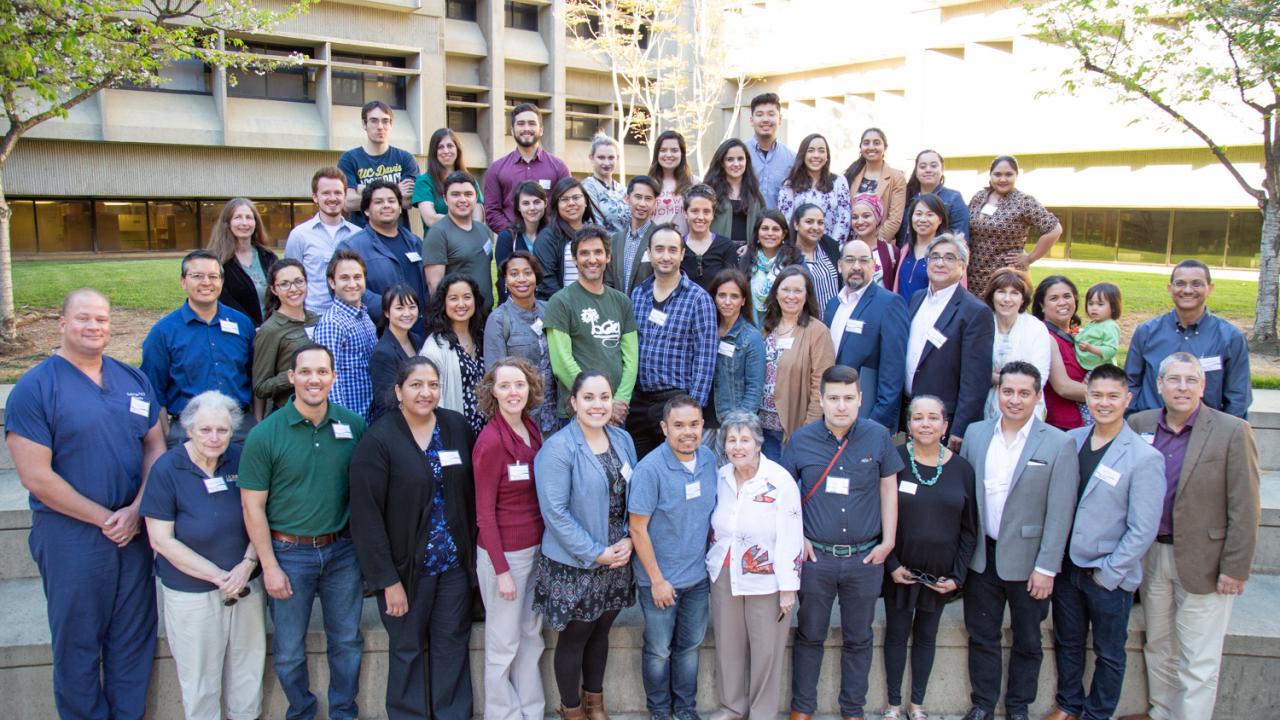 Primary Category
Tags