Meet the 2019-2020 Officers of the Phi Sigma Honor Society, Delta Gamma Chapter
For the 2019-2020 academic year, the Phi Sigma Honor Society, Delta Gamma Chapter is hosting multiple socials during the fall quarter for current and prospective Phi Sigma members. Prospective nominees will receive an invitation to Phi Sigma events via an email from student leadership.
The criteria for nomination to the Gamma Delta Chapter are more rigorous than most chapters. At UC Davis, a minimum GPA of 3.5 is mandatory for undergraduates. This GPA requirement is significantly higher than the national requirement of 3.0 and is a reflection of the high caliber of students at UC Davis.
"The Phi Sigma board is excited to offer members with more opportunities to connect with College of Biological Sciences faculty," said Delta Gamma Chapter Co-President Ryan Vinh. "We hope to develop a strong, tight-knit community over the next few years that undergraduates can look to for mentorship and support."
Other events scheduled for the upcoming academic year include the annual Phi Sigma Student Research Showcase, organized to coincide with the university-wide Undergraduate Research Conference, as well as research seminars given by CBS faculty. Phi Sigma will also look to host workshops and more social activities throughout the 2019-2020 year based on member feedback.
2019-2020 Phi Sigma officer profiles
Ryan Vinh, President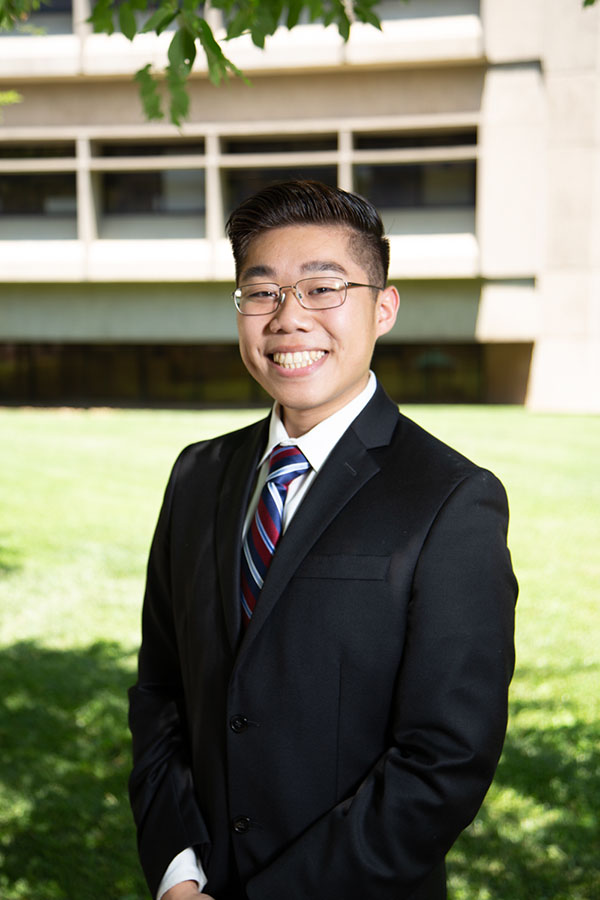 Christopher Vo, President
Christopher Vo is a senior studying microbiology. He is a bioengineering research intern in the lab of Cheemang Tan, Department of Biomedical Engineering, working on biomimetic artificial cells and synt unhetic biological networks in probiotics for biomedical and therapeutic applications.
Vo co-author in a peer-reviewed scientific journal regarding his work on engineered cell-adhesion in bacteria for enhanced efficacy. He previously worked as a genetics research intern, researching mutations involved in meiosis and their role in fetal development. Vo is the co-founder and vice-president of the Asian and Pacific Islander American Public Affairs at UC Davis student group. He previously volunteered as supplies and training director and for the Willow Clinic, which serves the Sacramento homeless community through free medical and dental services. Vo hopes to promote not only academic scholarship but also foster connections between students and faculty members.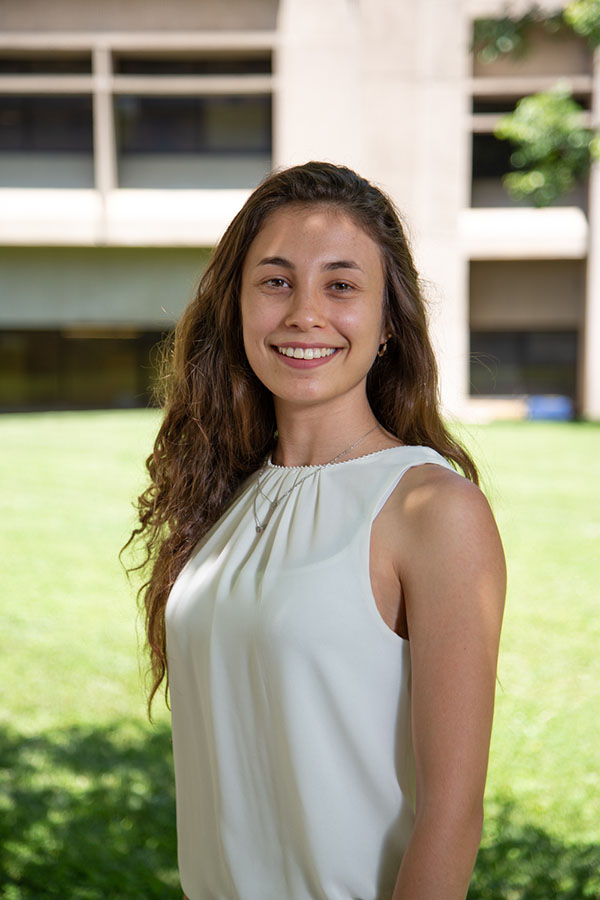 Shenhav David, Secretary
Shenhav David is a senior microbiology student. She is an undergraduate researcher in the lab of Professor Andreas Bäumler's, Department of Medical Microbiology and Immunology, which focuses on enteric pathogens, hosts, and gut microbiota. David worked as an undergraduate researcher in the lab of Professor Satya Dandekar, Department of Medical Microbiology and Immunology, studying the effects of HIV and SIV on gastrointestinal mucosal lymphoid tissue. Davis has extensive experience working in the private sector as a research assistant at Applied StemCell. David joined Phi Sigma in hopes of creating a networking opportunity for ambitious students involved in research.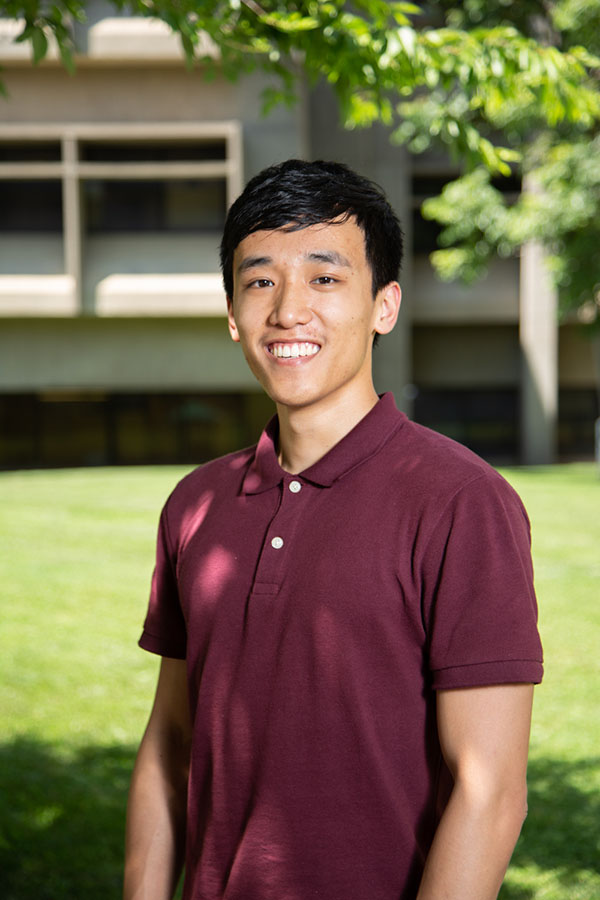 Andy Yan, Treasurer
Andy Yan is a senior studying neurobiology, physiology, and behavior. He works as an undergraduate researcher in the lab of Associate Professor Dominik Haudenschild, Department of Orthopedic Surgery. He researches the kinematics of SMAD4 proteins in the BMP pathway during osteogenesis. Yan volunteers at the Pantry in the Memorial Union and his favorite hobbies include hiking and going to the ARC. Yan joined Phi Sigma to get more involved with like-minded peers in the College of Biological Science.

Primary Category
Tags