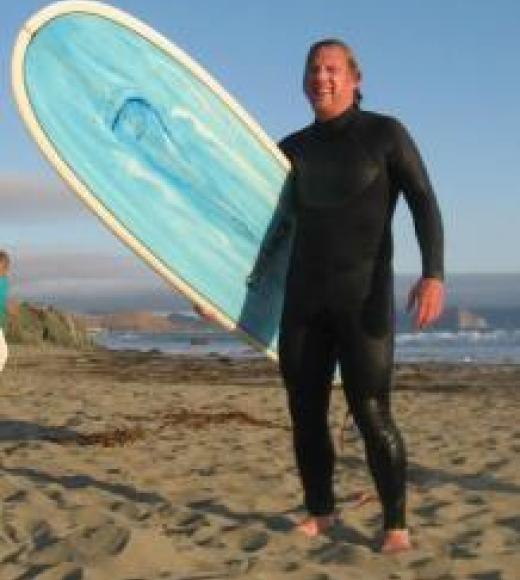 Molecular and Cellular Biology
Bio
Research Interests
Structural biology of enzymes and protein-protein interactions. Projects include 1) protein engineering of enzymes involved in a xylose assimilation (XXX) pathway 2) structure- and combinatorial-based drug design targetting apicomplexan parasitic infection and 3) characterizing the structure and function of WD-repeat domains in protein-protein interaction. Our primary research tool is x-ray crystallography but we usually complement this with biochemical and genetic experiments.
Graduate Program Affiliations
Education and Degree(s)
1991 B.A. in Biochemistry, Rice University
1996 Ph.D. in Biochemistry, Baylor College of Medicine
Publications
Mak WS, Wang XK, Arenas R, Cui Y, Bertolani S, Deng WQ, Tagkopoulos I, Wilson DK, Siegel JB (2020) Discovery, Design, and Structural Characterization of Alkane-Producing Enzymes across the Ferritin-like Superfamily. Biochemistry 59:3834-3843.
Tabares-da Rosa S, Wogulis LA, Wogulis MD, Gonzalez-Sapienza G, Wilson, DK. Structure and specificity of several triclocarban-binding single domain camelid antibody fragments (2018) J. Mol. Recognit. e2755
Stoisser T, Brunsteiner M, Wilson DK, Nidetzky B (2016) Conformational flexibility related to enzyme activity: evidence for a dynamic active-site gatekeeper function of Tyr215 in Aerococcus viridans lactate oxidase. Sci. Rep. 6:27892.
Stoisser T, Klimacek M, Wilson DK, Nidetzky B (2015) Speeding up product release: a second-sphere contribution from Tyr191 to the reactivity of L-lactate oxidase revealed in crystallographic and kinetic studies of site-directed mutants FEBS J 282:4130-4140.
Stoisser T, Rainer D, Leitgeb S, Wilson DK, Nidetzky B. (2014). The Ala95-to-Gly substitution in Aerococcus viridans L-lactate oxidase revisited - structural consequences at the catalytic site and effect on reactivity with O2 and other electron acceptors. FEBS J. 282:562-578.
Tags