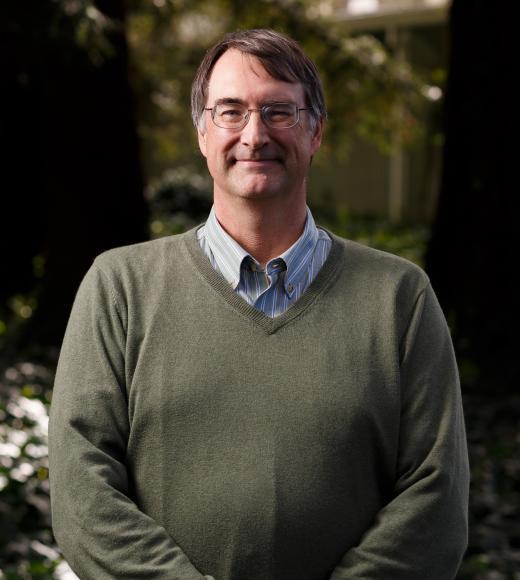 Neurobiology, Physiology and Behavior
Bio
Research Interests
Molecular basis of hormone action, particularly during development. Analysis of gene expression programs during morphogenesis. Genome editing in model organisms, particularly applied to nuclear hormone receptor function. His research has been funded by the NIH, the US EPA, and European agencies. He has been a visiting faculty member at the Marine Biological Laboratory in Woods Hole, MA and the European Molecular Biology Laboratory, Heidelberg, Germany, and at UC Davis, primarily teaches undergraduate physiology and endocrinology courses.
CBS Graduate Group Affiliations
Education and Degree(s)
1985 B.S. in Biochemistry, Pennsylvania State University
1992 Ph.D. in Biochemistry, University of Wisconsin, Madison
Postdoc in Embryology, Carnegie Institution of Washington
Publications
Mengeling BJ, Wei Y, Dobrawa LN, Streekstra M, Louisse J, Singh V, Singh L, Lein PJ, Wulff H, Murk AJ, Furlow JD. A multi-tiered, in vivo, quantitative assay suite for environmental disruptors of thyroid hormone signaling. Aquat Toxicol. 2017 Sep;190:1-10. doi: 10.1016/j.aquatox.2017.06.019. Epub 2017 Jun 21. PubMed PMID: 28662416
Pérez JH, Furlow JD, Wingfield JC, Ramenofsky M. Regulation of vernal migration in Gambel's white-crowned sparrows: Role of thyroxine and triiodothyronine. Horm Behav. 2016 Aug;84:50-6. doi: 10.1016/j.yhbeh.2016.05.021. Epub 2016 May 24. PubMed PMID: 27234300
Mengeling BJ, Murk AJ, Furlow JD. Trialkyltin Rexinoid-X Receptor Agonists Selectively Potentiate Thyroid Hormone Induced Programs of Xenopus laevis Metamorphosis. Endocrinology. 2016 Jul;157(7):2712-23. doi: 10.1210/en.2016-1062. Epub 2016 May 11. PubMed PMID: 27167774
Tandon P, Conlon F, Furlow JD, Horb ME. Expanding the genetic toolkit in Xenopus: Approaches and opportunities for human disease modeling. Dev Biol. 2017 Jun 15;426(2):325-335. doi: 10.1016/j.ydbio.2016.04.009. Epub 2016 Apr 22. Review. PubMed PMID: 27109192
Singh L, Pressly B, Mengeling BJ, Fettinger JC, Furlow JD, Lein PJ, Wulff H, Singh V. Chasing the Elusive Benzofuran Impurity of the THR Antagonist NH-3: Synthesis, Isotope Labeling, and Biological Activity. J Org Chem. 2016 Mar 4;81(5):1870-6. doi: 10.1021/acs.joc.5b02665. Epub 2016 Feb 18. PubMed PMID: 26849160.
Tags