Research at UC Davis isn't just about satisfying curiosity. It's about making a real impact to change our world for the better. These stories highlight the continuing research of College of Biological Sciences faculty and students to meet the most pressing challenges of our times. Through the lens of life sciences, our faculty explore the problems and potential solutions that will define our future.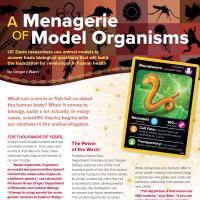 A Menagerie of Model Organisms
What can a worm or fish tell us about the human body? When it comes to biology, quite a lot. UC Davis researchers use animal models to build the foundation for revolutions in human health.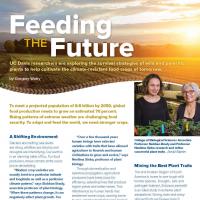 Growing Stronger Crops
UC Davis researchers are exploring the survival strategies of wild and parasitic plants to help cultivate the climate-resistant food crops of tomorrow.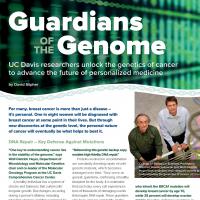 Unlocking the Genetics of Cancer
For many, breast cancer is more than just a disease, it's personal. One in eight women will be diagnosed with breast cancer. But new discoveries at the genetic – and personal – level may be what helps beat it.
Exploring the Future of Ocean Acidification
To lead the future of climate change research, an interdisciplinary team of UC Davis scientists at the Bodega Marine Lab is collaborating to understand and confront an emergent global crisis.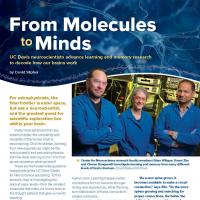 Decoding Learning and Memory
UC Davis researchers at the Center for Neuroscience advance learning and memory research  to decode how our brains work.