3 CBS Graduate Students in Top 10 at 2023 Grad Slam
Animal Behavior and Integrative Genetics and Genomics graduate students will compete April 6 in semi-final round
Three graduate students in the College of Biological Sciences are among this year's finalists for the UC Davis Grad Slam competition.
The CBS finalists are Nalina Aiempichitkijkarn and Josephine Hubbard, Ph.D. candidates in the Animal Behavior Graduate Group, and Julia Mouat, a Ph.D. candidate in the Integrative Genetics and Genomics Graduate Group. They will compete at the semi-final round of UC Grad Slam on Thursday, April 6 at the Graduate Center against the other UC Davis finalists for the chance to win $2,500 and advance to the UC-wide competition in May.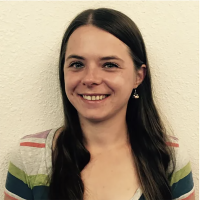 Josephine Hubbard
Ph.D. Candidate, Animal Behavior
I study how wildlife populations adapt to urban environments, using long tailed macaques (Macaca fascicularis) as a model species. Specifically, I am interested in the cognitive, physical, and behavioral differences that arise between populations that live between urban cityscapes and forested rural environments. I plan to explore how the flexibility of an individual macaque's behavior may contribute to their ability to live under a variety of environmental conditions. I aim to test whether urban macaques exhibit higher levels of flexibility compared to rural counterparts, first with cognitive experiments, then with hormonal profiles and diet analysis, and finally with direct observations of behavior.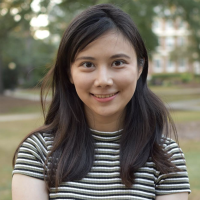 Nalina Aiempichitkijkarn
Ph.D. Candidate, Animal Behavior
I study long-tailed macaques to gain insight into how social interactions and behavior patterns affect disease transmission in primates. For example, if the researcher finds that certain monkeys with particular social connections are more likely to be infected, then control measures could be developed to isolate or vaccinate these individuals in order to prevent the spread of disease. By incorporating data on factors such as the rate of infection and recovery, we can create models that simulate the spread of disease over time. By better understanding the factors that influence disease transmission, we can develop more effective strategies for controlling and preventing the spread of infectious diseases.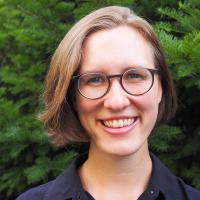 Julia Mouat
Ph.D. Candidate, Integrative Genetics and Genomics
I am interested in how social factors and environmental exposures can increase the risk for certain diseases in later generations. My research combines aspects of genetics, environmental health sciences, and social sciences, and helps us look at diseases across multiple generations. Currently, I am researching how grandmaternal cigarette smoking may increase risk for autism in the grandchild. Researchers believe this has to do with molecules that sit on top of DNA and act as switches to turn certain genes on or off. Using DNA samples from individuals with autism, I look for patterns in those molecules and compare them to the smoking habits of their grandmothers to identify affected genes.
About the competition
UC Grad Slam is an annual competition where master's and doctoral students are invited to share their research in a compelling presentation that is three minutes or less. UC Davis has been participating in UC Grad Slam since 2016.
A panel of internal and external volunteer judges selected this year's top 10 UC Davis graduate students from a competitive pool of videos submissions. Those who made it to the semi-final round were reviewed and scored based on their presentation skills and compliance with the competition criteria. Graduate Studies administrators say the top 10 finalists are a great example of the breadth of high-level research being done among the graduate student community at UC Davis.
"We are so pleased to have a such a broad representation of graduate research represented among this year's finalists," said Erum Abbasi Syed, executive assistant dean of Graduate Studies. "From climate change to literary censorship to genomics—there are so many topics that will be part of this year's Grad Slam. It is sure to make for wonderful event."
The champion of the UC Davis Grad Slam competition on April 6 will go on to compete with winners from other campuses at the University of California Grad Slam annual competition, which will be held in person at the LinkedIn headquarters in San Francisco on May 5, 2023.
Media Resources
Attend UC Davis Grad Slam
Join us for the UC Davis semi-final round on Thursday, April 6 from 1 - 3 p.m. at the Graduate Center at Walker Hall. Seating is limited, so RSVP soon.
Information about the UC-Wide Competition
To learn more about the UC Grad Slam happening on May 5 from 10:30 a.m. – 1:30 p.m., visit https://gradslam.universityofcalifornia.edu.
Primary Category
Tags