CBS Commencement Awards Celebrate Undergraduate Achievement
Top graduating seniors recognized for excellence in scholarship, research and community service
Six top graduating seniors were honored for their achievements at a luncheon on Monday, June 6, 2022, in the Green Hall courtyard. College leadership, faculty, friends and family attended the celebration of the students' individual and collective accomplishments. Each received awards that recognized their research, community service and academic achievements.
College of Biological Sciences Medal
The College of Biological Sciences medal honors a graduating senior in biological sciences for scholastic excellence and is awarded in recognition of outstanding academic record. The medal is the highest honor the college bestows upon a graduating senior.
2022 College of Biological Sciences Medal
Seona Patel - Neurobiology, Physiology and Behavior
"Seona is independent, observant, and has a knack for designing good experiments. After attempting to induce depressive-like phenotypes through chronic administration of corticosterone, Seona had the brilliant idea that the social environment of this stressor might impact outcomes, and she designed her own experiments that ultimately validated this hypothesis. Moreover, she found that the results were dependent on the sex of the animals. Despite the many outstanding undergraduates I've mentored over the years, Seona is the first to take a project from conception, through execution, to ultimate publication. She is the first author of that study with myself and a graduate student serving as the only other co-authors. This is an incredible accomplishment for an undergraduate." - David Olson, associate professor, Department of Chemistry (College of Letters and Science)
College of Biological Sciences Undergraduate of the Year
The CBS Undergraduate of the Year award recognizes outstanding graduating seniors based on three criteria: academic excellence, research activity, and involvement in service to the campus or community. 
2022 CBS Undergraduate of the Year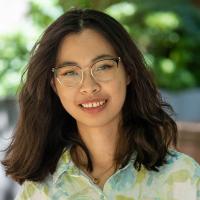 Wenjie "Christine" Zhou - Biochemistry and Molecular Biology; Statistics (College of Letters and Science)
Christine Zhou is the recipient of numerous awards and honors in recognition of her outstanding achievements, among them are the 2022 CBS Dean's Circle Summer Undergraduate Research Award, and the 2021-22 Louise and Eric Conn Undergraduate Scholarship in Biochemistry. In service of the campus community, she was a co-organizer of the 2021 UC Davis Bioinformatics and Computational Biology Symposium. Said the symposium's lead organizer Gerald Quon, assistant professor, Department of Molecular and Cellular Biology: "When Christine heard I was organizing a local undergraduate computational biology symposium spanning the colleges and departments, she was enthusiastic about helping to organize the event and give advice to more junior undergraduate students about how to best engage the compbio community and gain research experience." For three years, Christine was also a member of the laboratory of Steven Theg, a professor in the Department of Plant Biology. Said Theg, "Christine ranks amongst the very best undergraduates I have had in the lab in my 33-year career."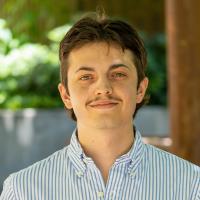 Matthew Kenaston - Molecular and Medical Microbiology
"Matthew Kenaston is truly an exceptional undergraduate researcher. He started as a student doing supervised experiments with the guidance of a postdoctoral scholar and quickly transitioned to becoming fully independent and leading his own project. This was possible because of Matthew's dedication, willingness to try new techniques and desire to understand fundamental aspects of biology. It is clear that Matthew is committed to the long-term success of his various projects, is a great team player, and can also take on leadership roles when needed. When the COVID-19 pandemic limited access to lab, Matthew proactively taught himself how to use several bioinformatic packages to analyze and visualize our gene expression data. Matthew made key contributions to performing enrichment analysis and other statistical tests for these data. He also provided novel insights using unbiased k-means clustering of our data. This contribution was completely 100% Matthew's idea and solidified the gene expression trends we observed more rigorously. Matthew has co-authored several manuscripts and two reviews on systems biology of virus-host interactions and flavivirus-host protein interactions. He is the only undergraduate student I invited to co-author review articles with me. I will be extremely fortunate if I have another student like Matthew in the next decade." - Priya Shah, assistant professor, Department of Microbiology and Molecular Genetics
Ronald and Lydia Baskin Research Award
The Ronald and Lydia Baskin Research Award was created in 2006 by Lydia Baskin and her late husband Ronald who was a professor emeritus of molecular and cellular biology. The Baskin Research Award goes to one or more graduating seniors performing outstanding research in the biological sciences in any of the four UC Davis undergraduate colleges.
2022 Ronald and Lydia Baskin Research Award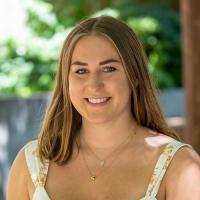 Gabriella Bond - Biomedical Engineering (College of Engineering)
"Gabriella has made important contributions to two emerging projects that formulate and apply granular microgels for use in engineering of osteochondral tissues. Her persistence, reliability, strong work ethic, and ability to troubleshoot our developing protocols have been integral to the growing success of this project. It is my expectation that she will be a co-author on 1-2 full-sized research papers for submission within the next six months." - Kent Leach, professor, Department of Biomedical Engineering (College of Engineering)
Keely Ji - Cell Biology
"Keely is an exceptional UC Davis undergraduate researcher and has received awards that include the CBS Dean's Circle Summer Research Program, MARC program, the Provost Undergraduate Fellowship, and the Goldwater scholarship. In 2020, her abstract was chosen to present in the UC Davis Comprehensive Cancer Center Annual Symposium and Spotlight on Junior Investigators. Keely was the only one who was selected and gave an oral presentation as an undergraduate researcher in the event." - Chang-il Hwang, assistant professor, Department of Microbiology and Molecular Genetics
Rost Family Biology K-12 Education Teaching Scholarship
The Rost Family Biology K-12 Education Teaching Scholarship was created by Tom and Ann Rost and goes to a graduating senior who has been accepted to a teaching credential program after graduating with plans to teach biology at the K-12 level. 
2022 Rost Family Biology K-12 Education Teaching Scholarship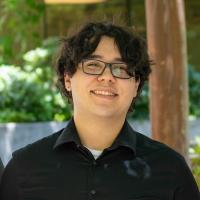 Jose Mexicano - Biological Sciences
Jose grew up watching his peers leave school to join their parents and work long hours in the fields. This experience fueled his desire to become a teacher and encourage students with backgrounds like his to remain in school and pursue opportunities to advance their educations. With language-related obstacles especially prevalent in scientific curriculum, and a great need for teachers who are proficient in science-related disciplines, the challenges facing many students are very real, and can be daunting. "I am excited at the prospect of doing away with those obstacles," said Mexicano. "I want to affirm my students' capabilities, and help them reach their full potential. I want to see my students develop not only a strength in science, but also a love for it. Teaching is a difficult career, especially today, but knowing how teachers changed my world outlook, I cannot wait to spend my life doing it."
Primary Category
Secondary Categories
Tags