Creativity and Commitment: Fellows to Present on Efforts to Foster Diversity and Inclusivity
CBS DEI Leader Fellows conclude a successful year of projects with open house highlighting achievements
In the College of Biological Sciences, principles of diversity, equity and inclusion are guiding principles. As such, an array of special DEI-related programs led by graduate students, each of whom was awarded a Graduate DEIJ Leader Fellowship for the 2022-23 academic year, will culminate in an open house event highlighting their achievements from 1:00-3:00pm on June 8, in Walker Hall. 
"I am always proud of the efforts of CBS graduate students," said Mark Winey, dean of the College of Biological Sciences. "And that is especially true in this instance. The commitment to inclusivity and diversity that these eight students demonstrated is an example I am very proud to see our students set."
The Graduate DEIJ Leader Fellowship was overseen by Alexus Roberts Hugghis and Elena Suglia, both Graduate Advisors to the Dean for DEI, and Ph.D. students in the college's Population Biology Graduate Group. With funding provided by philanthropic contributions to the CBS Dean's Circle, the program was created to support the longevity and impact of student-led, grassroots initiatives that enhance diversity, equity and inclusion within the college.
"Leading the cohort of DEI fellows was such a rewarding experience," said Roberts Hugghis. "Working with the fellows on their projects and watching them come to fruition over the last year has been really inspiring."
Meet the 2022-23 Graduate DEIJ Leader Fellows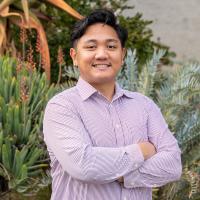 Aron Judd (AJ) Mendiola
Biochemistry, Molecular, Cellular and Developmental Biology
Project title: Building Bridges: Connecting All DEI Committees for Better Outcomes 
Project summary: Centralizing outreach and wellness initiatives of DEI committees in CBS and expanding the research network for undergraduate students interested in STEM careers.
Why DEI matters: As an immigrant from the Philippines who grew up in Hispanic communities before coming to Davis, I recognize the barriers within our educational system. From non-equitable distribution of academic resources to the lack of inclusion of diverse individuals, this creates unnecessary barriers for students to develop and succeed. I want to live in a world where everyone can aspire to be academics, researchers, doctors, and creatives and my goal is to be an advocate for the next generation of scientists.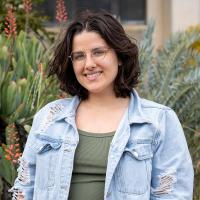 Danielle De La Pascua
Population Biology
Title of project: Increasing Access to Undergraduate Research Funding and Mentorship
Project summary: Research experience as an undergraduate can help break barriers to entry for careers in STEM, however methods for funding for these experiences are difficult to navigate. My project aimed to demystify undergraduate research compensation by compiling funding resources in a centralized database to give students more direct access to crucial, paid research experiences and mentorship.
Why DEI matters: Diversity, equity, and inclusion are crucial components to healthy communities that foster accountability and justice. DEI work provides a path forward to break barriers of entry and make space, especially for those who have historically been excluded, as well as push for solutions to interpersonal and systemic injustices, inequalities, and inequities in our communities. In short, DEI is the lens we use to care for our communities and ourselves, and helps us center our focus on our most vulnerable and marginalized individuals.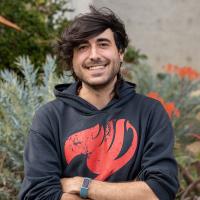 Diego Lopez Mateos
Biophysics
Title of project: WISE initiative: Leading DEI Efforts in the Biophysics Graduate Group
Project summary: This project seeks to enhance diversity, equity, and inclusion within the Biophysics and Molecular Cellular and Integrative Physiology graduate groups through the collaborative Wellness, Inclusion, and Social Equity (WISE) Initiative. It aims to educate and engage the community in DEI conversations, promote wellness, and create a supportive environment for all graduate group members through a series of student-led initiatives, such as a climate survey, social events, newsletters and outreach activities.
Why DEI matters: DEI is essential to me because it ensures every individual's inherent value and dignity are recognized and celebrated. As a person who has faced struggles and isolation, I deeply understand the importance of cultivating environments that foster respect, kindness, and tolerance.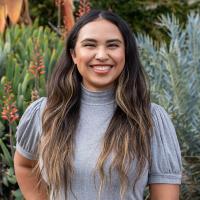 Jasmine Esparza
Biochemistry, Molecular, Cellular and Developmental Biology
Title of project: Graduate Student & Postdoctoral SACNAS Chapter: Diversifying science through outreach and community building
Project summary: Two years ago, I started the Graduate Student & Postdoctoral Society for Advancement of Chicanos/Hispanics and Native Americans in Science (SACNAS) chapter at UC Davis. Our main goal is to diversify science through outreach, professional development, and community building. I am most proud of our outreach efforts with Woodland Community College, Rivercity High School, Beamer Elementary, Prairie Elementary, and Freeman Elementary, where we are inspiring the next generation of scientists in our local community!
Why DEI matters: As an underrepresented person in higher education, it becomes more difficult to find folks that look like me as I advance in education. I am passionate about making the scientific community diverse at all levels in education to ensure we recruit and (more importantly) retain diverse scientists! We need diverse backgrounds, perspectives, communities, voices, and ideas to do the best science.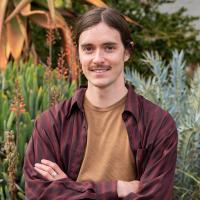 Jeffrey Groh
Population Biology
Title of project: Leadership of Population Biology Student Diversity Committee
Project summary: I served as the chair for the Population Biology Student Diversity Committee from 2022-2023. During this time our committee worked towards improving equity in pay for undergraduate and graduate researchers, creating informational resources for incoming and current students, and increasing student engagement.
Why DEI matters: I feel it's important to make science and academia more accessible to people from diverse backgrounds because we improve as scientists and individuals by incorporating diverse viewpoints into our practices. However, systemic inequities in our society create barriers to access for many. I hope to use my position of privilege to improve DEI within academia.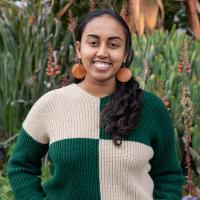 Natalie Sahabandu
Biochemistry, Molecular, Cellular and Developmental Biology
Title of project: Expanding Research Opportunities and Programs Tailored for Transfer Students at CBS
Project summary: My project aimed to provide transfer undergraduate students with research opportunities and training through better advertisement of research programs, flexible application deadlines and ultimately by establishing a research program specifically designed for them.
Why DEI matters: I wouldn't have been here if it weren't for the people committed to improving DEI who came before me. I check many DEI boxes by being a first-generation, immigrant, minority woman. My hope is to serve the next generation.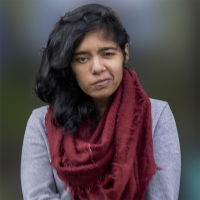 Raisa Rahim 
Neuroscience
Title of project: Unlocking Diverse Career Opportunities with your PhKey
Project summary: In our 6th annual Seminar Outreach for Minority Advocacy summit, we explored career paths outside of academia that STEM Ph.D.s can take. Talks were delivered by scientists in a variety of fields and positions to help attendees understand the process of successfully transitioning out of academia and building a sustainable career.
Why DEI matters: As a scholar from an underrepresented group myself, the principles of DEI affect me on a daily basis. Giving people space to be represented as their authentic selves gives me energy and hope for a brighter future.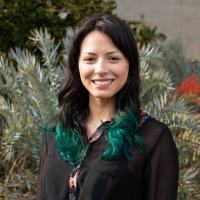 Rose De Kock
Neuroscience
Title of project: Building Community, Empowerment, and Representation in the Neuroscience Graduate Group and Beyond
Project summary: The goal of my DEI fellowship project was to encourage community building in my graduate group, and represent the needs of my peers by serving on the Neuroscience DEI Committee. My main contributions were acquiring funding for multiple outreach events, including for Seminar Outreach for Minority Advocacy (SOMA), and hosting monthly DEI meetings for students to voice their suggestions for improving inclusivity within our graduate group.
Why DEI matters: I was naturally drawn to DEI work because I recognize the importance of inclusivity and mentorship in my own academic journey. Beyond recruiting diverse individuals, institutions need support systems to help them thrive. I have helped address these needs by bridging the gap between student needs and higher administrative action, hosting outreach events and disseminating DEI resources to my community during my time at UC Davis.
Highlighting the fellows
The Graduate DEIJ Leader Fellowship program will celebrate a successful inaugural year with a showcase of the projects run by the fellows. The event will be held on Thursday, June 8th at 1:00p.m. at Walker Hall's Gibeling Conference Center. RSVP here.
Media Resources
Primary Category
Tags