Innovators' Achievements Honored With 2021 Chancellor's Innovation Awards
The University of California, Davis, today named the recipients of the 2021 Chancellor's Innovation Awards. The awards recognize faculty, project teams and community partners for their work, dedication and success in improving the lives of others and addressing the needs of our global society through innovative solutions. David E. Olson, an associate professor affiliated with the Center for Neuroscience, and Richard Michelmore, a professor in the Department of Molecular and Cellular Biology and the director of the UC Davis Genome Center, were among those recognized. 
"UC Davis research not only unlocks key insights to understand the world's most critical challenges, it generates innovative solutions with tremendous benefits to our society through new products, services, education and art," Chancellor Gary S. May said. "I would like to congratulate the recipients of our innovation awards for their success in reaching beyond what is expected — even beyond what is imagined by others — to provide solutions addressing important needs."
The awards comprise Innovator of the Year, Innovative Community Partner and Lifetime Achievement in Innovation. The program is managed by the Office of Research.
"Researchers across the campus work tirelessly throughout their careers to develop solutions that advance quality of life and drive economic growth," said Prasant Mohapatra, vice chancellor for Research at UC Davis. "These awards honor the significance of their work and the valuable contribution to our society."
Innovators of the Year
The Innovator of the Year awards recognize individual faculty, staff or teams whose innovative research or accomplishments have made a measurable societal impact in the preceding year, or whose activities have achieved important milestones and present very strong potential for societal impact. Recipients receive $10,000 to apply to their research or community engagement efforts.
David E. Olson, assistant professor, Department of Chemistry and Department of Biochemistry and Molecular Medicine; affiliated faculty, Center for Neuroscience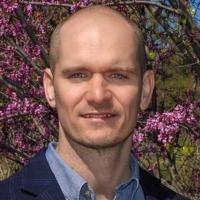 David Olson's research focuses on harnessing neuroplasticity to treat neuropsychiatric and neurodegenerative diseases like depression, post-traumatic stress disorder, addiction and Alzheimer's disease. He has identified a new class of medicines called psychoplastogens that rewire the brain to heal damaged neural circuits.
Olson's team was the first to demonstrate that psychedelic compounds like LSD, MDMA, and ibogaine are particularly effective psychoplastogens, providing a possible explanation for why these compounds produce sustained therapeutic effects after only a single administration. While psychedelic drugs have been shown to hold great promise for treating a variety of brain disorders, they can have serious side effects including hallucinations, cardiac toxicity and abuse liability.
To address these drawbacks, Olson engineered several safer, non-hallucinogenic variants which include analogs of psilocybin, ibogaine and MDMA. These next-generation psychoplastogens produce long-lasting therapeutic effects without the liabilities associated with psychedelics.
This work led to Olson to co-found Delix Therapeutics — a company dedicated to using neuroplasticity-promoting small molecules to treat a variety of brain disorders. The company has licensed several patents developed in Olson's lab and raised over $15 million in venture capital funds. By expanding patient access to psychoplastogenic medicines, Olson hopes to have a broad and lasting impact on mental health.
Innovative Community Partner Award
City of Davis, Professor Richard Michelmore, and the Healthy Davis Together Team
Healthy Davis Together is a joint effort between UC Davis and the city of Davis, established to minimize the spread of COVID-19, keep the community healthy, resume education and move the economy forward. The program developed an array of complementary services including free rapid testing, health education and promotion, protective equipment, quarantine assistance, innovative incentive programs, environmental monitoring and vaccination centers.
Knowing that asymptomatic spread of COVID-19 presented one of the key challenges to managing the pandemic, the team realized the success of this program would greatly benefit from the development and deployment of a testing platform capable of rapidly identifying asymptomatic, infectious individuals.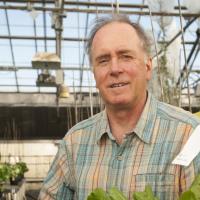 Richard Michelmore, distinguished professor in the departments of Plant Sciences, Molecular and Cellular Biology, and Medical Microbiology and Immunology, and director of the Genome Center at UC Davis guided the development of the innovative COVID-19 testing platform by adapting high-throughput genome testing typically used in the agricultural biotechnology arena. It was through the creative deployment of this technology and the efforts of many individuals working together in collaboration with the city of Davis that Healthy Davis Together was able to provide routine mass testing not only to the university but also to the entire community. The program has administered more than 525,000 tests and identified more than 1,850 individuals who tested positive, with the majority of results reported within 24 hours of collection. The same technology is also used to examine all positive samples for variants of the coronavirus.  The program has received national attention including being featured in The New York Times.
About the awards program
The UC Davis Chancellor's Innovation Awards program was established in 2016 to celebrate the university's innovative contributions to the regional and global community. The program is run by Venture Catalyst, a unit within the Innovation and Technology Commercialization division of the Office of Research.
The call for nominations for this year's award was issued in February 2021.
Nominations were reviewed by a selection committee consisting of past recipients, representatives from the Office of Research, external partners and delegates named by the deans of various UC Davis schools and colleges. Committee members rated each nomination based on a predetermined protocol evaluating the uniqueness of the innovation(s) and their potential societal impact. Recommendations from the committee were then submitted to the chancellor and provost and executive vice chancellor, and vice chancellor of research for final approval.
Media Resources
A version of this story was first posted by UC Davis

AJ Cheline, Office of Research, 530-752-1101, acheline@ucdavis.edu

Andy Fell, News and Media Relations, 530-304-8888, ahfell@ucdavis.edu
Primary Category
Tags