Plant Biochemistry to Feed the World via the "Corn Queen" Katherine Murphy
Quick Summary
Plant Biology Ph.D. Student Katherine Murphy studies terpenes, molecules that plants use to survive as immobile organisms
Murphy's research concerns medicinal terpenes found in corn

She wants to find out if these corn molecules could help bolster other crops' defenses
There's a small, fenced-in field near the Student Health and Wellness Center on the UC Davis campus. In the summer, you might find corn growing here, and among the rows, you might find Katherine Murphy weeding the field, hand pollinating the corn and finally harvesting it. This corn isn't destined for the dinner table but rather the lab, where it's used for research purposes to help feed our future. 
"Corn is critical to our food supply, and the reality is that some years down the line, we have to be able to grow more food if we want to feed our growing population," says Murphy, a plant biology Ph.D. student. Recently, Murphy was crowned UC Davis Grad Slam champion for her three-minute presentation "Call the Plant Doctor." She'll compete in the University of California Grad Slam Finals on May 10 in San Francisco. 
Murphy studies terpenes, which are types of molecules plants produce to survive as immobile organisms. From regulating growth to defending against fungal pathogens, understanding the function of terpenes and the origins of their biochemical synthesis are important for future food security. Murphy's research focuses on a group of corn terpenes called dolabralexins.
"We already have a lot of evidence to show that dolabralexins are important for how corn deals with disease and also drought," says Murphy, who's investigating their chemical structure. Murphy is unraveling how these molecules affect harmful fungi, like Fusarium verticillioides, which can cause ear rot, a condition characterized by moldy kernels.
How do dolabralexins combat these disease-causing fungi? And does the molecule's structure and shape influence its potency? These are all questions on Murphy's mind. But it's not just about corn; using these corn molecules could help bolster other crops' defenses.
"Imagine that you know that drinking a certain type of tea makes you feel better when you're sick, it's important to understand what it is in the tea that makes you feel better so that it can be potentially used as a medicine," says Murphy. "If we start with corn, we can move into those other plants."

A whole new chemical world
Murphy remembers the moment her perception of reality changed. She was a sophomore in high school, living with her family in Tigard, Oregon, a suburb of Portland. The "catalyst" for that change was a high school chemistry class.
"I didn't understand that the whole world was made of molecules; that this" says Murphy, knocking on the table, "is not a solid thing. It's actually molecules and they're all different and interacting."
Chemistry captivated Murphy. Rather than balk at taking more difficult and abstract classes like organic chemistry while at Stanford University, she enrolled with enthusiasm.
"I wish everybody could see the beauty that I see in organic chemistry because once you start to understand it, it no longer is this scary nightmare," she says. "It becomes beautiful puzzle-solving."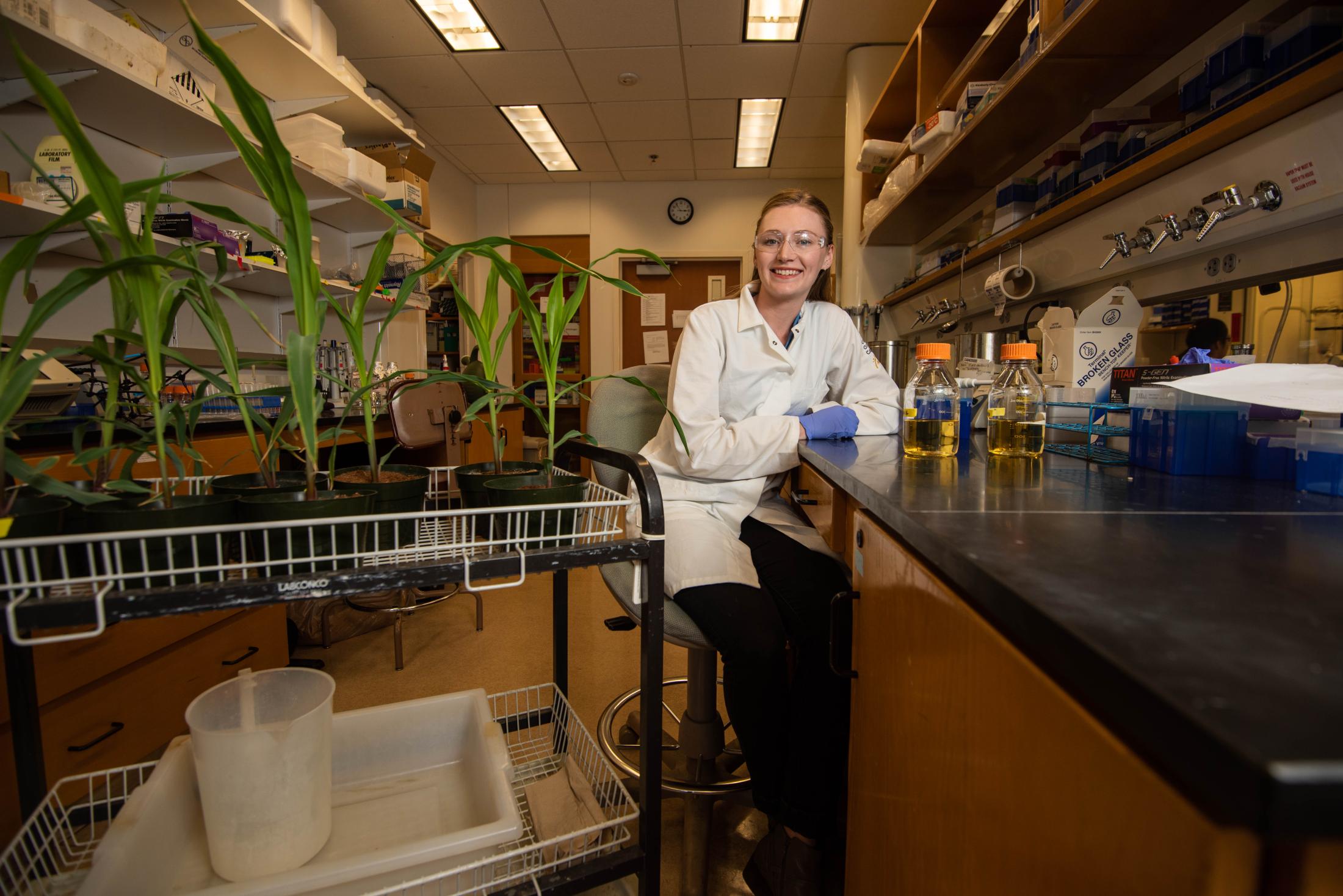 Murphy Named IIFH Innovator Fellow
During a three month innovator residency, TechAccel will host Murphy at the Danforth Center for Plant Science in St. Louis to gain the insights necessary for de-risking her research. She will then have the balance of the year to advance her project to commercialization.
Putting the "bio" in biochemistry
After her freshman year of college, Murphy wanted to spend the summer doing research. An office job waited for her back in Tigard, but she craved lab experience. After some searching, she found a spot in the lab of Professor Virginia Walbot, of Stanford's Department of Biology. There, Murphy was introduced to the wonders of plant biochemistry. 
She discovered that plants are master chemists. Their versatility was astounding. Scorching, drought-like weather? There are molecules for that. Soil too salty? There are molecules for that.   
"Really anything living is so much better at chemistry than I could ever possibly be in a lab," says Murphy. At that moment, "I realized I don't want to be making molecules. I want to figure out how plants make them and then figure out what they do."
Steadfast on pursuing research, Murphy applied to graduate schools, well aware of UC Davis' strong reputation in plant biology. She soon discovered the lab of Assistant Professor Philipp Zerbe, Department of Plant Biology. A Graduate Research Fellowship from the National Science Foundation ensured funding for her research. "I was happy to go study any plant in graduate school, but Zerbe happened to have a project in corn, so I got lucky to stay with my favorite plant."
Zerbe and his colleagues had just discovered dolabralexins and were looking for students to delve further into their findings. "That's when Katie knocked on my door," says Zerbe. "She had a great passion for corn and research on plant-environment interactions; really a perfect match that does not happen every day."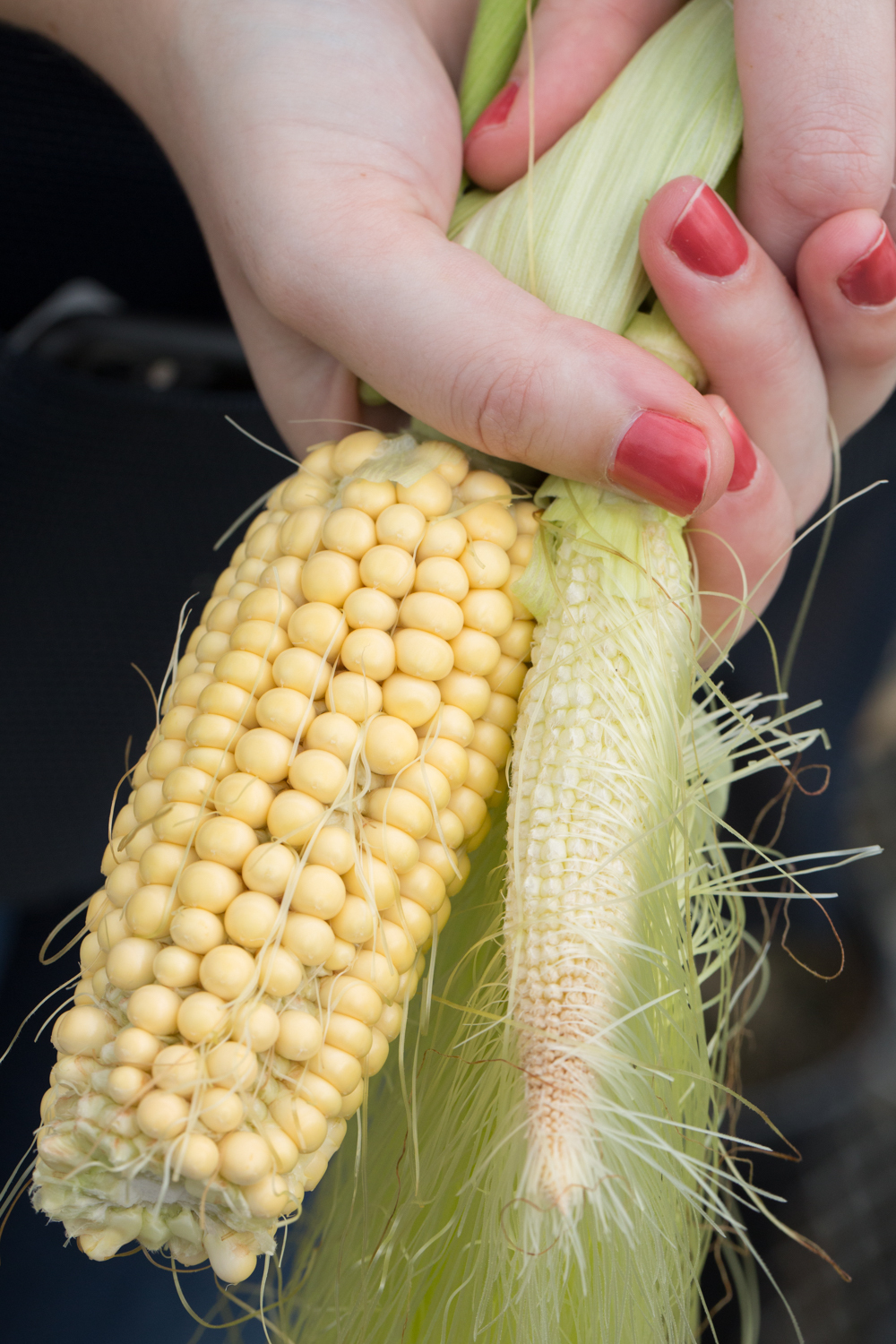 Plant genetics to feed the future
Today, Murphy, who's known by her friends and colleagues as the "Corn Queen," is nabbing awards and honors left and right. On top of her recent UC Davis Grad Slam win, she's received the Eric Conn Biochemistry Award and the Dean's Mentorship Award, as well as won the iBiology Young Scientist Seminars Competition. According to Zerbe, Murphy's excitement for science is contagious and she passes her enthusiasm on to her undergraduate students.  
"Katie has grown from a talented, excited new graduate student to a very fine colleague," said Zerbe. "She is a full-blooded scientist and boldly embarks on learning additional skills such as teaching and entrepreneurship."
Always in the back of Murphy's mind are ways her research could help the world. 
"I love basic science; it's what wakes me up in the morning and keeps me up at night," she says.  "But I feel that we as scientists have an obligation to be taking what we know and improving the world with that information."
"Knowledge for the sake of knowledge is really important, but we really need to show that we can use it to improve lives," she adds.
And that's what Murphy hopes for her research on corn pathogens.
Humans and corn: a storied history
Corn holds a powerful relationship with human history. For nearly 10,000 years, we've cultivated it and now, in less than one-hundredth of that time, we've begun unlocking its genetic secrets. These advances could help scientists introduce corn's powerful defense molecules to other crops that are susceptible to fungal attacks.
"We're moving beyond corn," says Murphy, noting another fungal species of interest, Fusarium oxysporum, which infects tomatoes. "I'm taking these genes from corn and putting them into tomatoes to see if they can increase the tomato's resistance to fungi."
While the research is early stage, Murphy remains optimistic. Even if corn's chemical defense traits don't transfer to tomatoes, there's still something to learn.
"If it doesn't work, then why doesn't it work?" says Murphy. "That's also going to be interesting to see."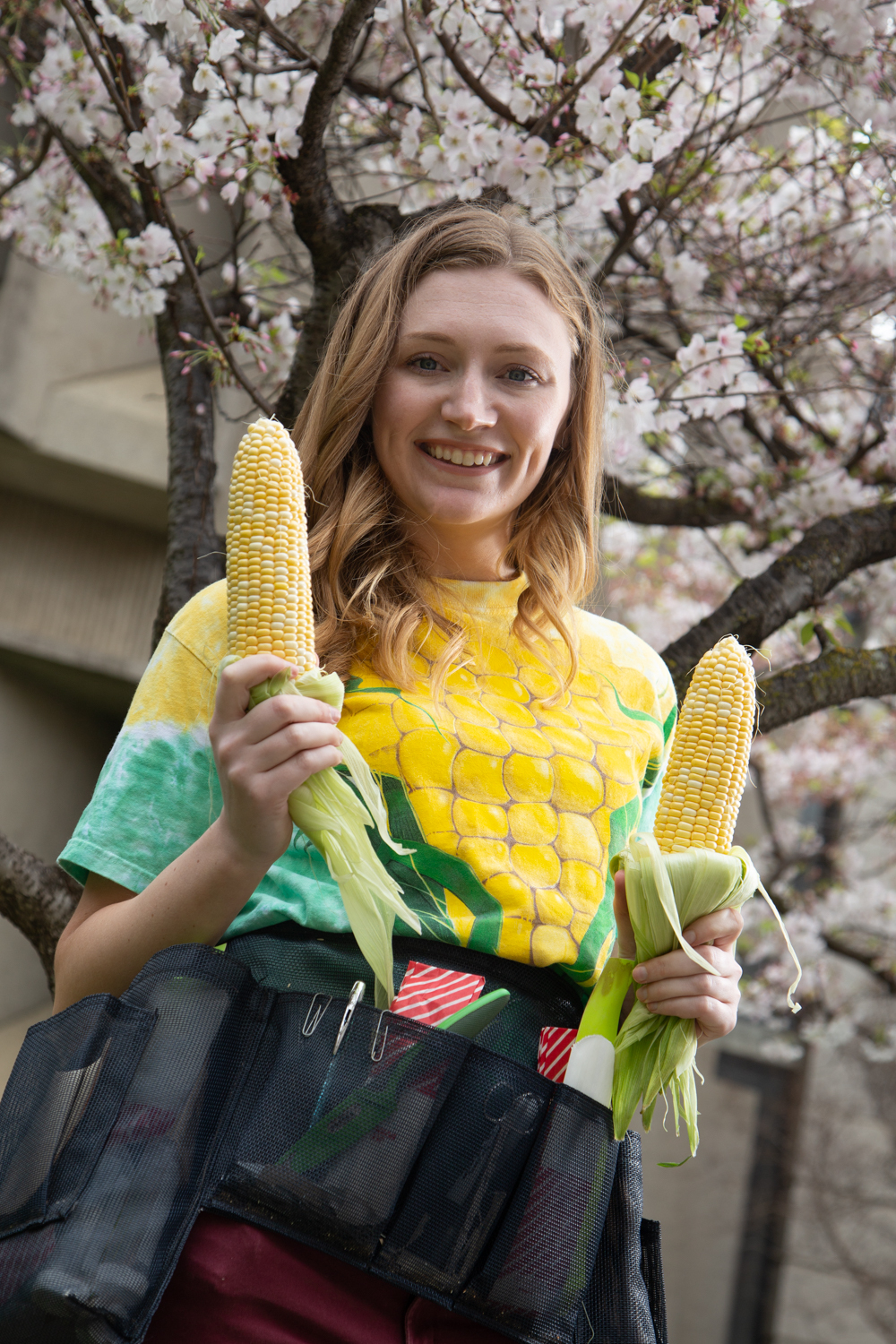 Primary Category
Tags