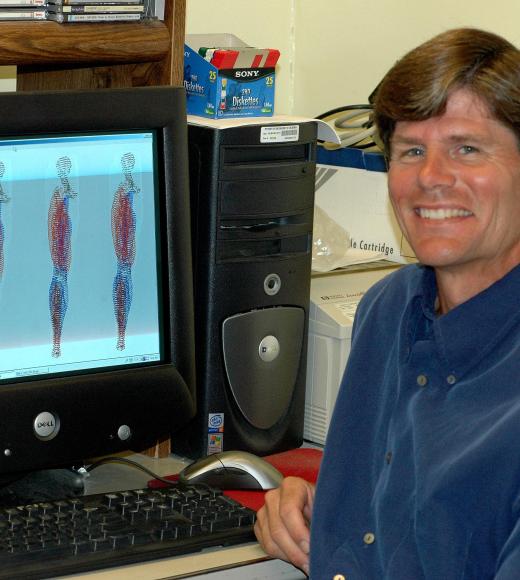 Neurobiology, Physiology and Behavior
Bio
Research Interests
I am a mechanical/biomedical engineer by academic training with an interest in the mechanics of human movement and physical performance. My goal is to develop tools and interventions that facilitate people maintaining health and physical performance capabilities throughout their lifespan. My research objectives are to understand the mechanisms that influence the performance of skeletal muscle and gross human movement, and to develop tools based on this information that can be used to increase human quality of life by increasing physical performance capabilities while minimizing the risk of injury.
Education and Degree(s)
1983 B.S. in Mechanical Engineering, California Polytechnic State University, San Luis Obispo
1984 CERT, Biomedical Engineering, University of California, Irvine
1985 M.S. in Biomedical Engineering, University of California, San Diego
1990 Ph.D. in Biomedical Engineering, University of California, Davis
Publications
Coolbaugh CL, Raymond Jr SC, Hawkins DA Feasibility of a Dynamic Web Guidance Approach for Personalized Physical Activity Prescription Based on Daily Information From Wearable Technology. JMIR Res Protoc 2015;4(2):e67. URL: http://www.researchprotocols.org/2015/2/e67/ doi:10.2196/resprot.3966
Symons, Jennifer E., Fyhrie, David P., Hawkins, David A., Upadhyaya, Shrinivasa K., Stover, Susan M., Modeling equine race surface vertical mechanical behaviors in a musculoskeletal modeling environment, Journal of Biomechanics, http://dx.doi.org/10.1016/j.jbiomech.2015.01.006
Hawkins, D Biomechanics, Training & Injury Prevention:  Considerations for the Taekwondo Youth Athlete. Journal of the International Association of Taekwondo Research 1(1):1-8, 2014.
Neugebauer JM, Collins KH, Hawkins DA  Ground Reaction Force Estimates from ActiGraph GT3X+ Hip Accelerations. PLoS ONE 9(6): e99023. doi:10.1371/journal.pone.0099023, 2014
Coolbaugh, C.L.  and Hawkins, D.  Standardizing Accelerometer-Based Activity Monitor Calibration and Output Reporting.  Journal of Applied Biomechanics. Aug;30(4):594-7, 2014. doi: 10.1123/jab.2013-0240. Epub 2014 Jun 30.
Tags