Neurobiology, Physiology and Behavior Students Win Contest for Science Communications Video Project
Quick Summary
NPB majors Tanner Van Es and Jennifer Addleman won the inaugural NPB Vlog Contest
The contest encourages undergrads to hone their science communication skills via video
The two received $300 for a video on their lunge study, conducted in the Human Performance Lab
How do scientists effectively communicate their research? For undergraduate researchers Tanner Van Es and Jennifer Addleman, who study human physiology and biomechanics, the answer involves finding the right mode for a message and adding an injection of humor.
"Science changes the way that you view the world," said Van Es, as he and Addleman, both neurobiology, physiology and behavior majors, sat outside the Sciences Lab Building on campus. He glanced at some nearby trees. "Why does the tree branch like that? Why does that tree have cones on it? It all has a function. I think that's why I love science."
"Things that seem very ordinary have a unique function," he added.
"I've just always loved science," agreed Addleman. "Even before college, I always took the hardest biology classes available and I loved them." 
Van Es and Addleman recently won the inaugural NPB Vlog Contest, organized by Rebecca Calisi Rodríguez, an assistant professor in the Department of Neurobiology, Physiology and Behavior. The two received a $300 prize and their video on proper lunging will be posted on the department's website. 
"We loved learning about Tanner and Jennifer's research on anterior cruciate ligament injuries, and how different lunge forms affect the amount of force the ACL experiences," said Calisi Rodríguez. "The quality and clarity of their picture, sound, script and general production were fantastic and their use of visual aids and demonstrations expertly supported their topic."
The secret to a proper lunge
According to the Centers for Disease Control and Prevention, ACL injuries affect as many as 250,000 people annually and amount to healthcare costs exceeding $2 billion. Athletes—juking and moving around due to the physical demands of their sports—are especially prone to ACL injuries. Rehabilitation can take anywhere between eight and 12 months to complete.
Addleman and Van Es research potential preventative measures to deter ACL injuries in the Human Performance Lab, run by Professor David Hawkins, Department of Neurobiology, Physiology and Behavior. Their winning video explains a lunge study the two are currently conducting in the lab.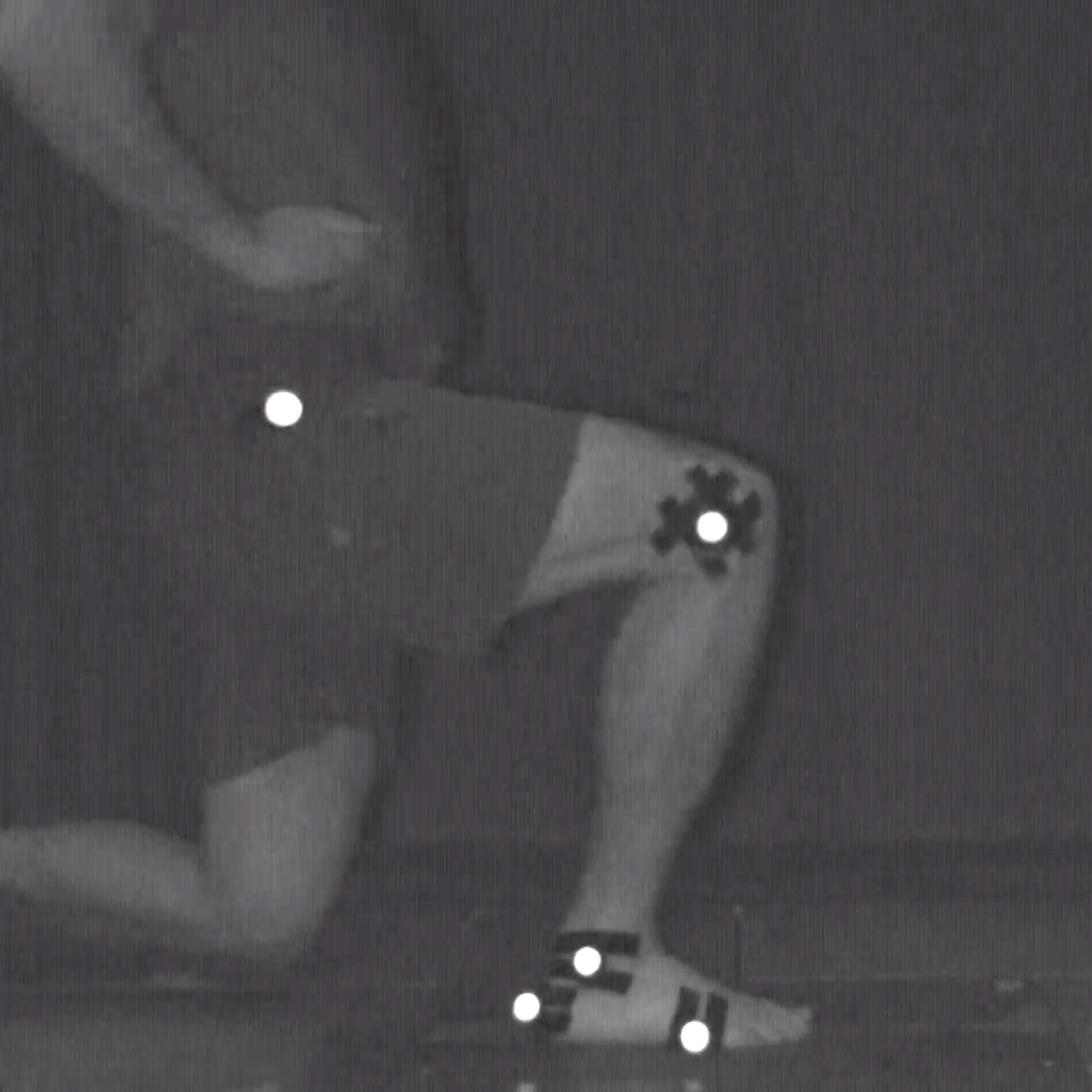 "One of the reasons why I joined a lab in general was so that I could practice science communication," said Addleman, a freshman. "Joining the lab as a first-year was definitely a good way to open that door."
In their video, Addleman and Van Es recount proper lunge form, which is achieved when one lands on their foot's heel and bends forward, keeping the knee behind the toes. During experiments, electrodes and markers were placed on a test subject's leg to determine the muscle groups acting on the knee and to glean acceleration data. The test subject then stepped on a force plate, which measured other force data.
Addleman and Van Es are compiling their data, running equations and writing a report based on their research. Using eight test subjects, they tested the effectiveness of three different lunge forms. While it's too early to reveal the results, they did note a big no-no when it comes to lunges.
"A lot of athletes want to land on their toes because that's more of an explosive position," said Van Es. "Some coaches are asking their athletes to land on their toes in a lunge and then maintain their knee behind their toes, which we found is actually a very difficult lunge for people."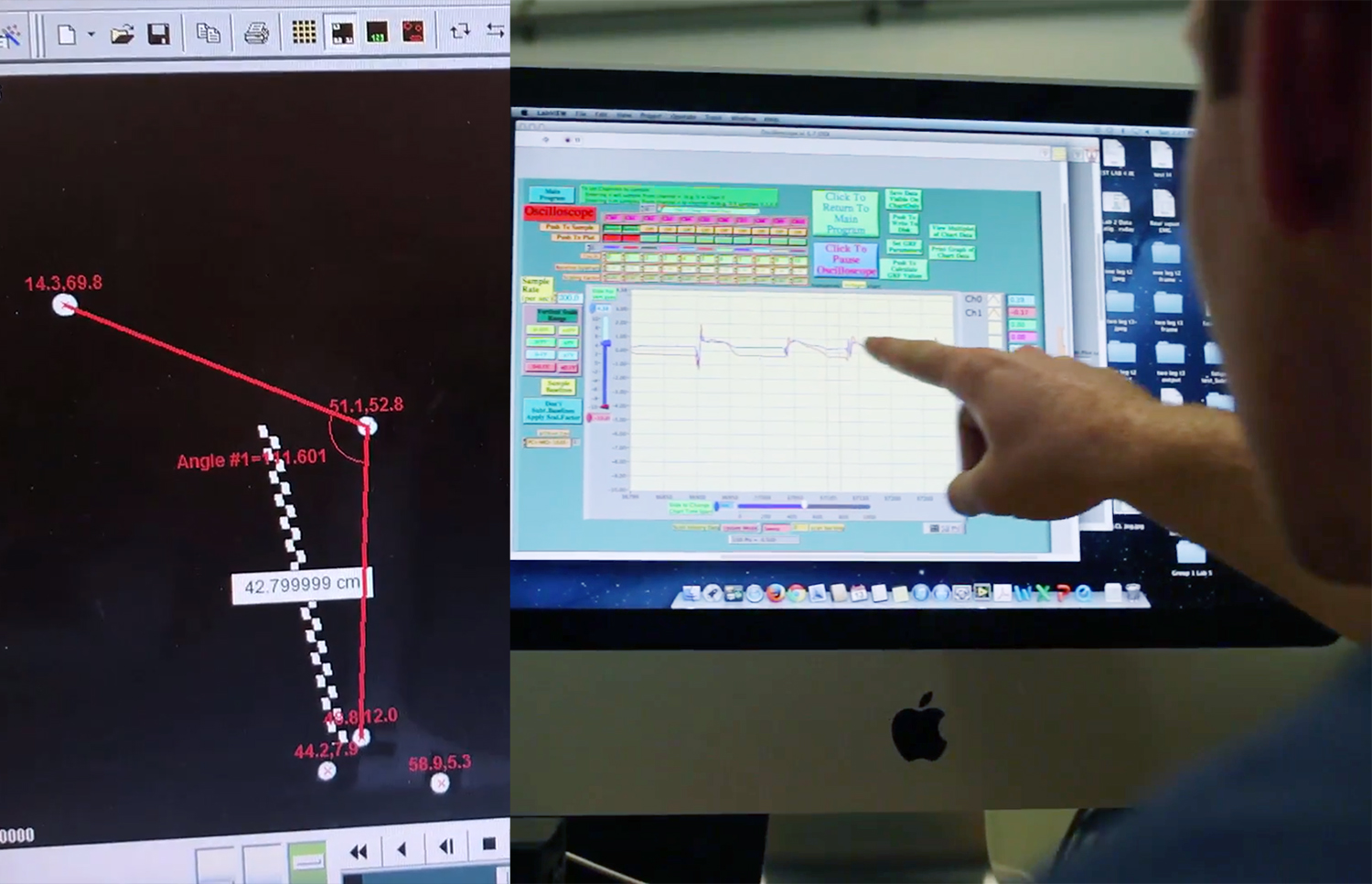 It all started with playing sports
Both Van Es and Addleman said they joined the Human Performance Lab due to their previous experiences playing sports. Van Es started his undergraduate career on the UC Davis football team, but a shoulder injury kept him from continuing play. Similarly, Addleman played high school softball but suffered a permanent stress fracture in her lower spine during her sophomore year. While debilitating, both their injuries spurred an intellectual interest in physiology. 
"I would definitely say my injury was a blessing in disguise," said Addleman, who noted that her need for physical therapy led her to an opportunity working with a physical therapist while in high school and university.
Despite their injuries and busy academic schedules, the two still find time for exercise. Van Es recently started playing flag football and Addleman focuses on functional weightlifting.
"It's more school than sports at the moment," Van Es said.        
Based on their video, they're having a lot of fun with the school part.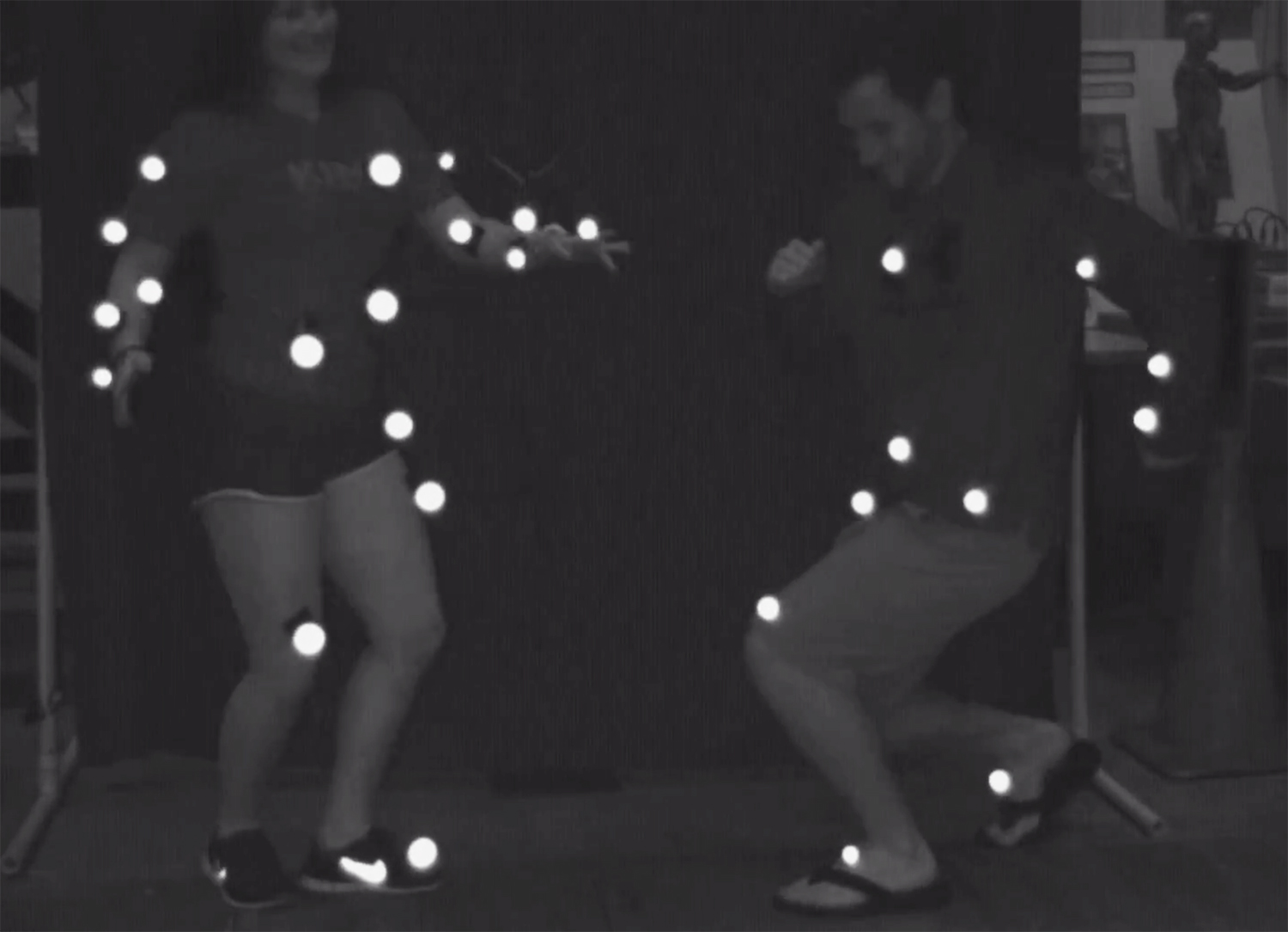 Primary Category
Tags