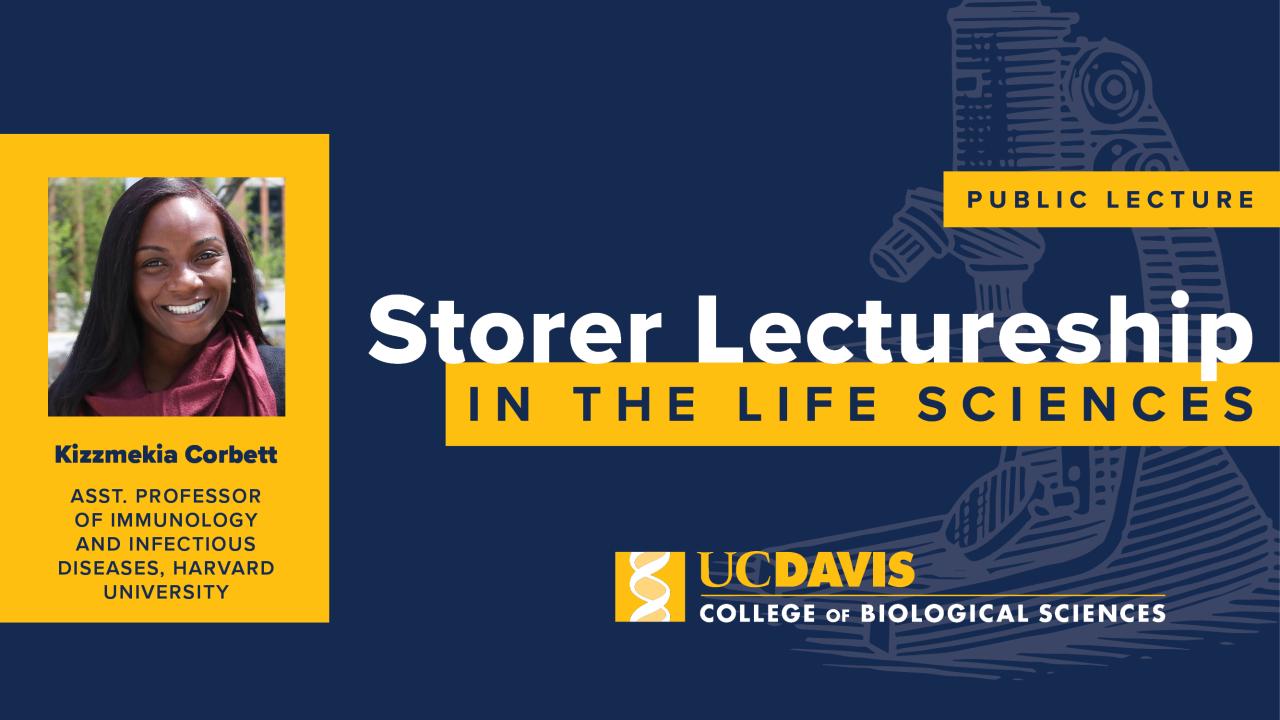 Kizzmekia Corbett, Assistant Professor of Immunology and Infectious Diseases Harvard University, Chan School of Public Health
Corbett uses her viral immunology expertise to propel novel vaccine development for pandemic preparedness, including mRNA-1273, a leading vaccine against SARS-CoV-2. The vaccine concept incorporated in mRNA-1273 was designed by Dr. Corbett's NIH team from viral sequence and rapidly deployed to industry partner, Moderna, Inc., for Phase 1 clinical trial, which unprecedently began only 66 days from viral sequence release. mRNA-1273 was shown to be 94.1% effective in Phase 3 trial and is authorized for use in multiple countries. Dr. Corbett has over 15 years of experience studying dengue virus, respiratory syncytial virus, influenza virus, and coronaviruses, garnering several prestigious awards.
Hillsborough to Harvard: My Science Career Trajectory 
This lecture will detail Dr. Corbett-Helaire's career trajectory, from high school intern to Harvard professor, and personal insight of leading the team that developed the first-to-human COVID vaccine. 
Location - Hybrid Format:
In person: Activities and Recreation Center (ARC) Ballroom B
Virtual: Zoom information will be provided to registrants
Registration:
This event is free to attend. Registration is required for Zoom access. 
Agenda:
4:00pm - doors open
4:10pm - introductory remarks
4:15pm - talk begins
About the Series:
The Tracy and Ruth Storer Lectureship in the Life Sciences is the most prestigious of the endowed seminars at UC Davis. Established in 1960, the Storer Endowment makes it is possible to invite distinguished biological scientists to campus to present two lectures and meet with faculty members and graduate students in their field of interest. The series is presented by the UC Davis College of Biological Sciences.
Event Category