Alumni Profile: Fascinating Fungi with Dr. Fun Guy (Gordon Walker, '16 Ph.D. Biochemistry, Molecular, Cellular and Developmental Biology)
Quick Summary
On Instagram, TikTok and Facebook, UC Davis alum Gordon Walker is known as "Dr. Fun Guy"
His Instagram account @FascinatedByFungi has nearly 45,000 followers
In 2016, he graduated from UC Davis with a Ph.D. in Biochemistry, Molecular, Cellular and Developmental Biology
If you scroll through Gordon Walker's Instagram account (@FascinatedByFungi), you'll find a cornucopia of mushroom imagery. Bleeding milk caps, egg-shaped slime molds and kaleidoscopic toadstools have a home here among the hundreds of posts churned out by Walker. Since launching the account three years ago, he's amassed nearly 45,000 followers.
"I tend to find hobbies that I get pretty enmeshed in," said Walker, '16 Ph.D. in Biochemistry, Molecular, Cellular and Developmental Biology. "I could tell you a story about almost every single mushroom that's on here."  
Walker has trekked for mushrooms across hemispheres, from California's coastal forests to the north island of New Zealand, but his fungal fascination began in his home state of Massachusetts.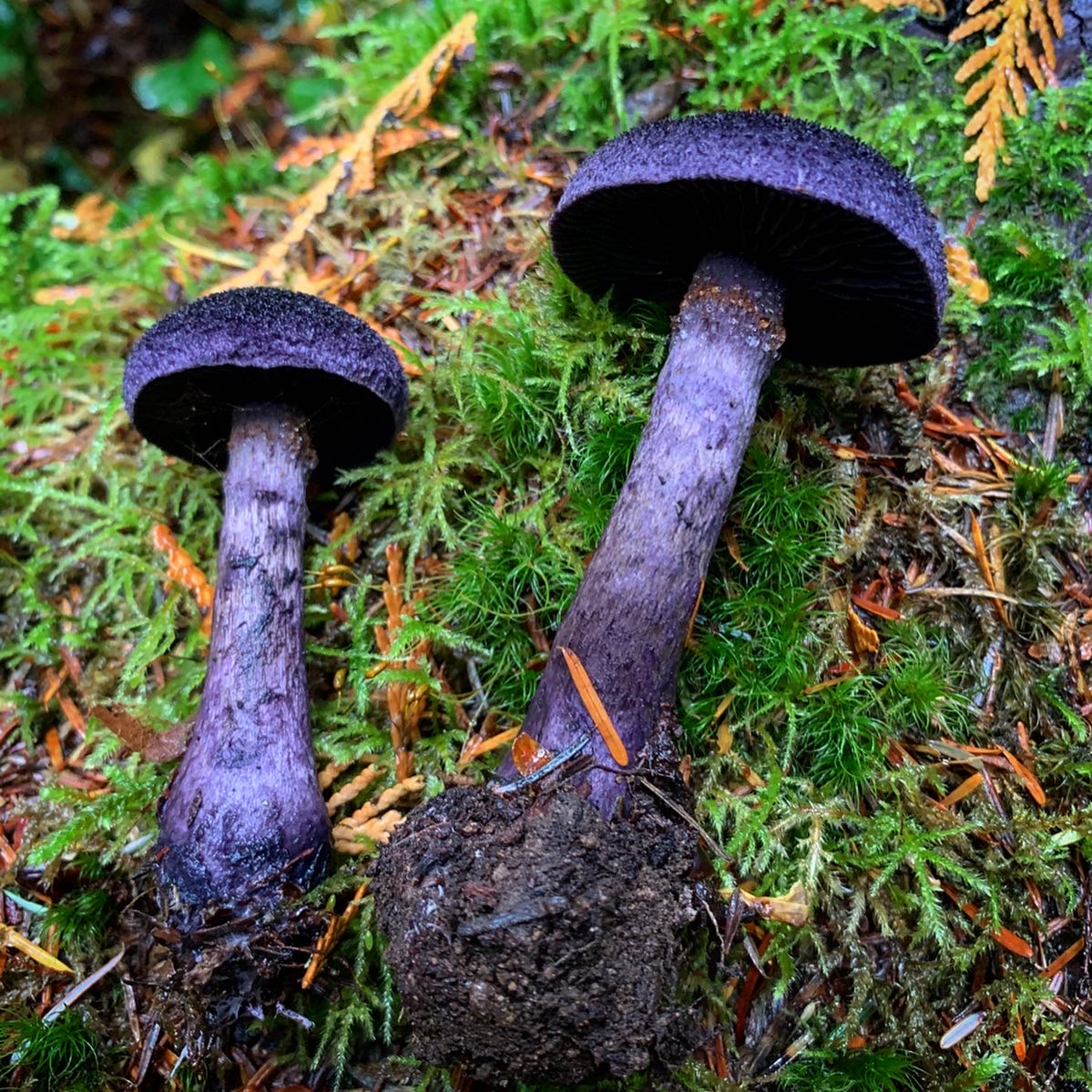 Spores galore
Around age five, Walker stumbled across what was then an oddity to him: a giant puffball (Calvatia gigantea) the size of his head. He showed the find to his mother, an accomplished artist and forager, who recognized the beach ball-sized fungi as edible. 
"We cut it into giant steaks and fried it in butter, it was absolutely delicious," said Walker. "Their texture is almost like a marshmallow, but it's very savory, sweet, nutty."
Other experiences with fungi followed. When a stump in the yard was too expensive to remove, Walker's father, a professor of biology at the Massachusetts Institute of Technology, plugged it up with chicken of the woods (Laetiporus sulphureus). Identifiable by its bright orange, ridged caps, this shelf mushroom rots wood, parasitizing its host. What's more, it's edible, its common name inspired by its taste.   
Mushroom hunting "was an early interest and then I kind of forgot about it for like 20 years," said Walker.
Originally an economics major at UC Santa Cruz (he moved to California to escape the east coast cold), Walker quickly realized he had a passion for biochemistry and switched his major. His first experience with UC Davis came in the form of a summer abroad in Spain, where he took the class "Food Science, Folklore and Health" with Professor Jean-Xavier Guinard. The experience exposed Walker to industrial food processing, wine and brewing.
Though his childhood interest in mushroom hunting was in stasis, Walker pursued a different kind of fungal fascination via fermentation. Yeast (Saccharomyces cerevisiae), after all, is a member of the fungi kingdom. Once back in the states, Walker took to home brewing with gusto.   
After graduating from UC Santa Cruz in 2008, Walker spent a summer abroad in France through UC Davis' "Introduction to Winemaking" program. The course was the perfect primer for graduate school.
A year later, Walker, well aware of UC Davis' reputation for winemaking and brewing, enrolled in the Biochemistry, Molecular, Cellular and Developmental Biology Graduate Group here at UC Davis.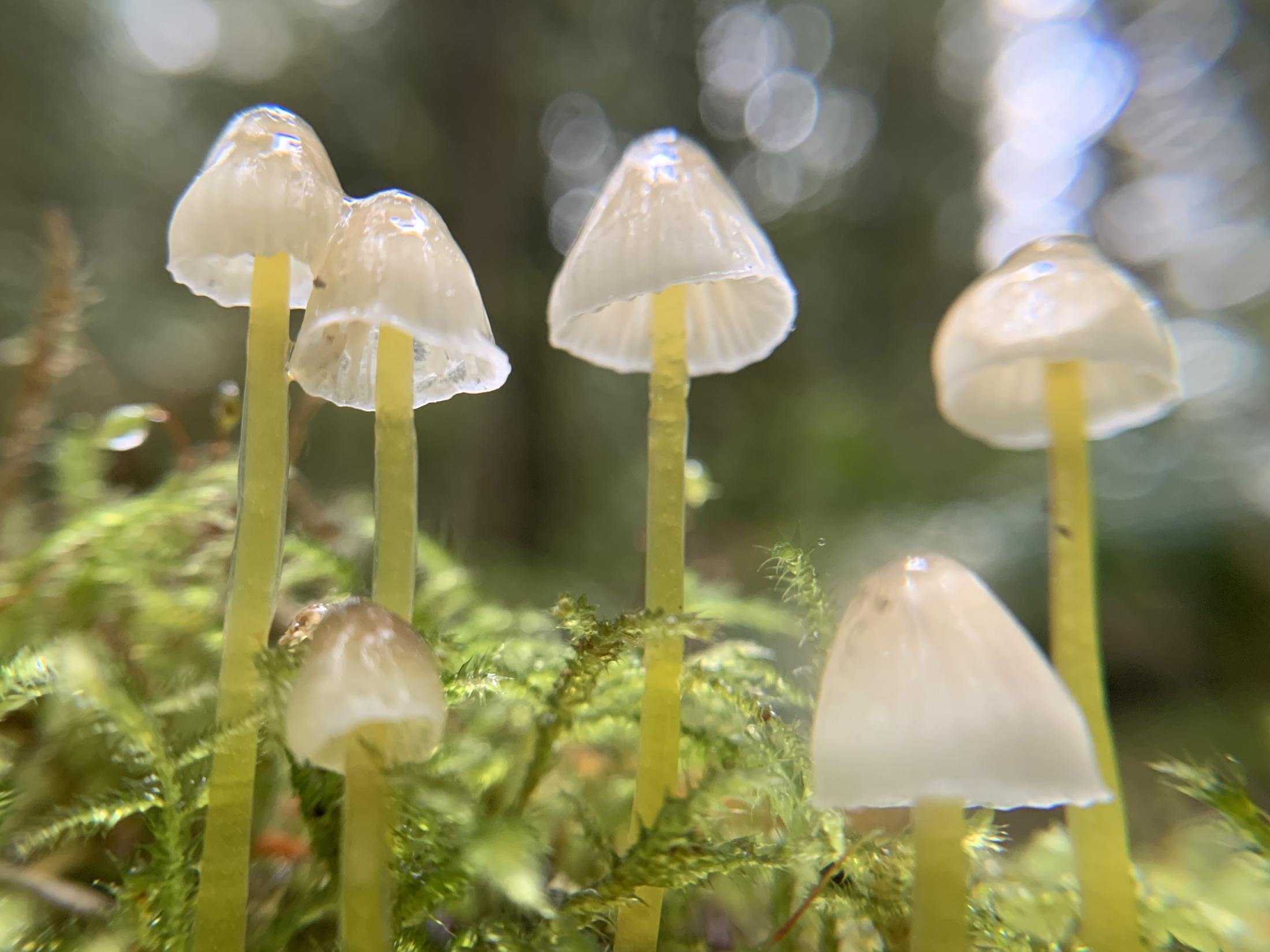 Problems of fermentation
Like all Ph.D. students in the College of Biological Sciences, Walker rotated through a handful of labs before settling on a research topic of interest. He studied DNA repair with Distinguished Professor Wolf-Dietrich Heyer, insect olfaction with Distinguished Professor Walter Leal and bacterial degradation with Professor Rebecca Parales. Despite enjoying the lab experiences, Walker hadn't yet found his research niche. He then discovered the yeast genetics work of Professor of Viticulture and Enology Linda Bisson, who became Walker's graduate advisor.
"We were looking at the physiology of yeast and how they interacted with the fermentation media and what other organisms could impact that process," said Walker.
Specifically, Walker's research concerned prions, or misfolded proteins. In animals, prions can cause neurodegenerative diseases like mad cow, kuru and scrapie. "A misfolded protein gets into the brain and induces structural changes in other versions of that protein," explained Walker. "They change structure and begin forming amyloid plaques and that leads to loss of cognitive function."
Yeast can also have prions, but instead of being disease-associated, they can manifest as heritable environmental adaptations. Environmental stressors, like nutrient limitation, can drive a yeast population to sample new metabolic strategies. Prions act like mutant phenotypes without affecting the fitness of the yeast population. These yeast prion states are highly conserved evolutionarily, playing a crucial role in survival and adaptation. However, what's good for yeast isn't always good for winemakers.
"If you take away yeasts' ability to focus solely on glucose, you reduce their fermentative capacity," said Walker. "That means that they are still alive but not doing what a winemaker wants."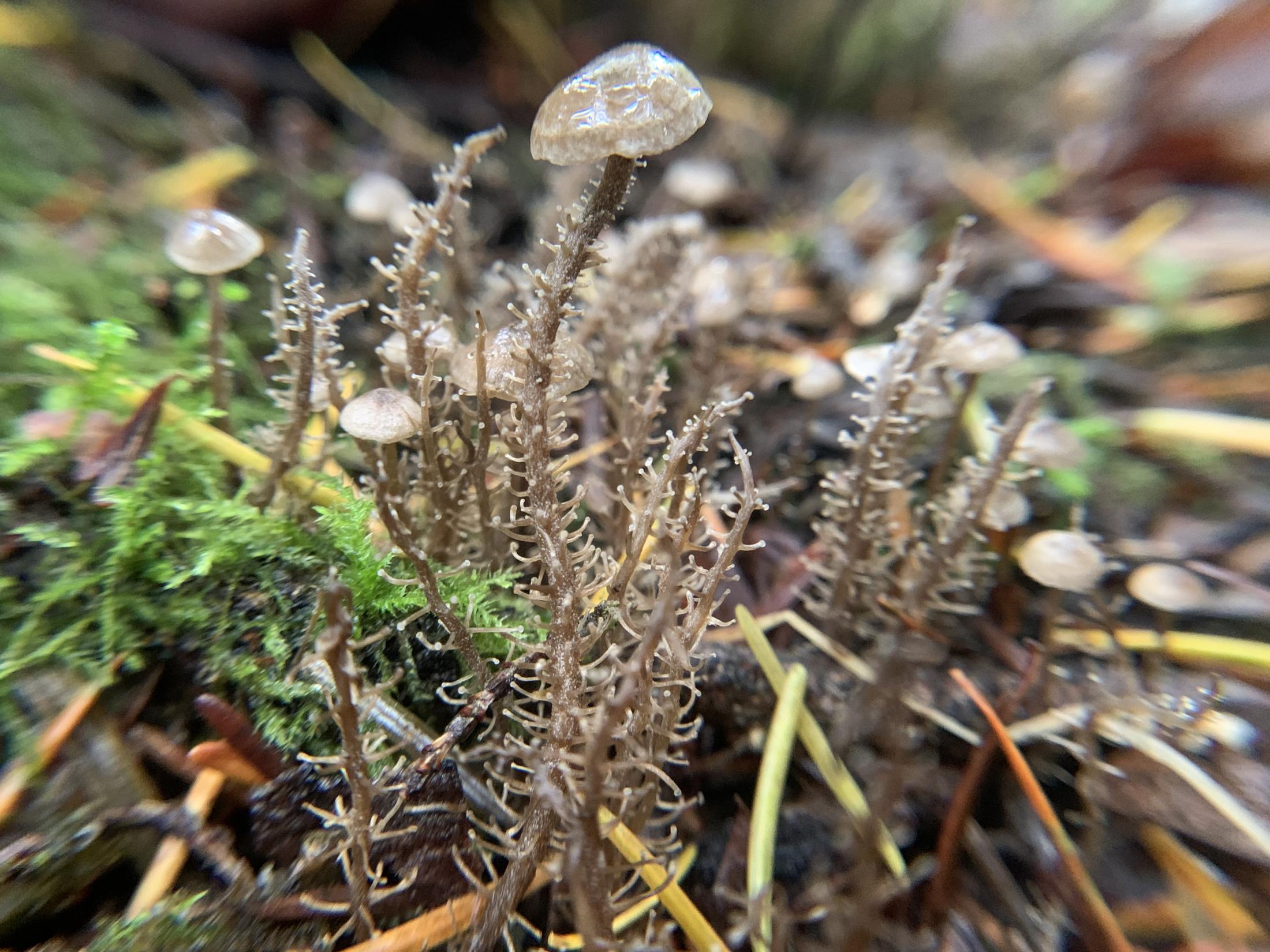 A spoiled time
Specifically, Walker and his Bisson lab colleagues worked on the [GAR+] prion, which allows yeast to bypass their biologically hardwired obsession with glucose (a big reason why yeast are so good at fermentation). While the [GAR+] prion can help yeast survive mixed microbial environments, it negatively affects their fermentative capacity.
In the presence of excess microbial competition and spoilage bacteria, a yeast population will start inducing the [GAR+] prion state. Rather than compete for glucose with fast-growing bacteria, [GAR+] yeasts can feed on any source of carbon.
"The yeast makes a decision and says, 'Man, there's a lot of competition; there's a lot of bacteria out there,'" said Walker. "'Maybe it's not super advantageous for us to try to dominate this fermentation like we normally do.'"
Yeast strains with the induced [GAR+] prion pass this misfolded protein state on to subsequent generations.  
"You can end up with these problem or stuck fermentations where you have too much sugar leftover and they're prone to bacterial spoilage," said Walker. "We were able to find that there was a certain level of wine spoilage bacteria particularly that were very good at inducing this [GAR+] prion state."    
Walker and his colleagues published their research in the American Journal of Enology and Viticulture.
"This is hopefully one of the final pieces of the puzzle to help understand the mechanisms of why stuck and problem fermentations can occur in the wine industry," he said.
Napa winemaking and an Instagram star in the making
After graduating in 2016, Walker worked in research at Opus One Winery in Napa Valley, curating native yeast strains from the winery's vineyards. Different yeast strains can endow wines with different taste characteristics, according to Walker.   
After his partner (Jeri Lynn Hoover, also a UC Davis graduate) found a job at a winery in Napier, New Zealand, Walker moved abroad. He spent a good amount of time hiking and visiting the local botanical garden. Soon, his old, fungal friends caught his eye again. He snapped pictures of his finds and soon amassed a plethora of fungal photos. His sojourns in the wild made indelible imprints on his mind. 
"I'm much more keyed in to what's happening in nature," he said, noting that he keeps track of soil types, temperatures and moisture conditions. "It behooves you to understand the ecology of what you're walking around in, so I pay more attention to trees, to forests, to what other plants are around, to whatever bugs are around."
In March 2017, Walker launched the @FascinatedByFungi Instagram account, using it to share his finds and to crowdsource identifications. Walker and his partner eventually moved back to the United States, where Walker continued mushroom hunting and perfecting his social media and science communication skills.
By January 2019, the @FascinatedByFungi account hit 10,000 followers. Consistent effort and a handful of viral posts helped Walker quadruple those numbers. However, he's still trying to figure out the secret sauce behind a viral post.
"I don't know what makes a post go viral," he said. "I can tell when I have a good photo but I am often surprised by the feedback."
Walker's enthusiasm for mushrooms has caught the eyes of others in the mycology community. Last month, he spoke at California Academy of Sciences' "Fungus Among Us NightLife" event, and he regularly attends mushroom gatherings, like the SOMA Wild Mushroom Camp. He'll speak at the Exploratorium's "After Dark: Fungi" event on March 12.
Walker will also soon return to UC Davis as a postdoctoral scholar in the lab of Assistant Professor Ron Runnebaum, who holds joint appointments in the Department of Viticulture and Enology and the Department of Chemical Engineering and Materials Science.   
"I am excited to return as a post-doc because I think I can help to affect positive change within the V&E department, drive new collaborations between industry partners and UC Davis, and publish meaningful research that will benefit the wine industry worldwide," said Walker.
You can join Walker's mushroom and cooking adventures on Instagram, Facebook and TikTok by following @FascinatedByFungi.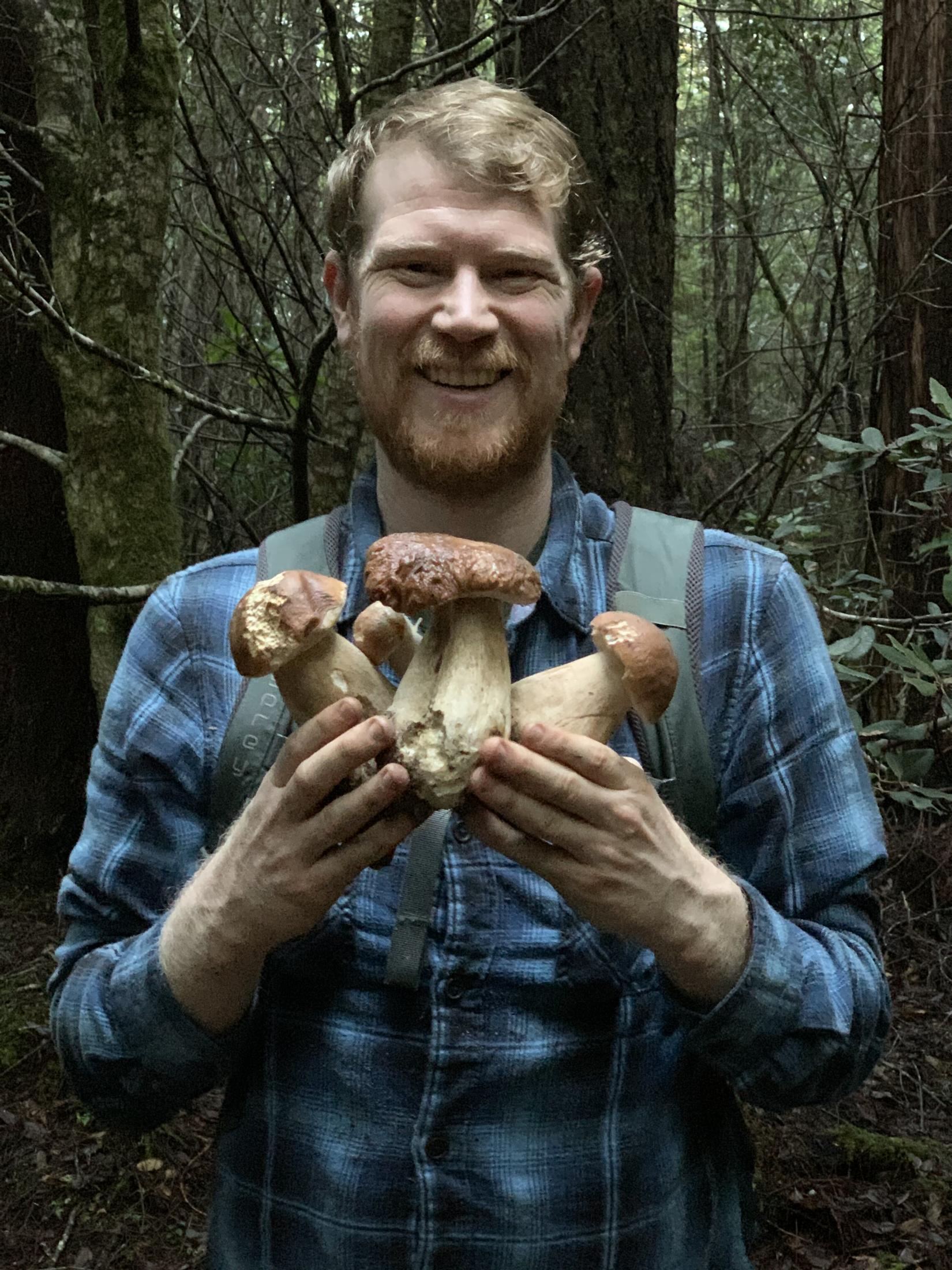 Primary Category
Tags