CBS Annual Faculty Awards Recognize Excellence in Teaching, Research
Bruce Draper and Laci Gerhart receive 2022-23 CBS faculty awards
Each year, the College of Biological Sciences recognizes outstanding members of its faculty for significant efforts in the classroom and laboratory.
This year, Bruce Draper, a professor in the Department of Molecular and Cellular Biology who studies how germline stem cells are regulated and function in vertebrates, and Laci Gerhart, an assistant professor of teaching in the Department of Evolution and Ecology who teaches the ever-popular "Wild Davis" course, were recognized by their peers for their contributions to the college.
2023 CBS Faculty Research Award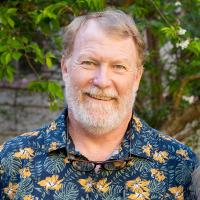 Bruce Draper
Professor, Molecular and Cellular Biology
Bruce Draper studies the mechanisms that regulate the development and function of germline stem cells in zebrafish, research that may help develop treatments for infertility.
In collaboration with his students, Draper developed the methodology to generate a high resolution comprehensive single cell transcriptome data set of the ovary. This data set provides a catalog of the gene expression profiles for all cell types in the ovary. Several graduate and undergraduate students were involved in the study, which led to their co-authorship. The first author, Yulong Liu, was a BMCDB graduate student and was awarded the UC Davis Dissertation of the Year Fellowship based on this work. "The completed study is a tour de force and was published in the prestigious journal eLife," said Professors of molecular and cellular biology JoAnne Engebrecht and Sean Burgess in their nomination letter.
About the award:
To recognize faculty members for their innovative contributions to our mission as a research university, the CBS Faculty Research Award acknowledges faculty based on a single research publication that reflects the exciting, innovative and significant research performed by college faculty and their colleagues in CBS research laboratories.
CBS Faculty Teaching Award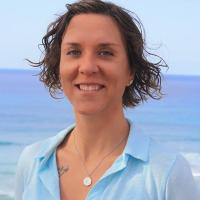 Laci Gerhart
Assistant Professor of Teaching, Evolution and Ecology
Laci Gerhart is a much-beloved instructor of several of the largest and most innovative courses offered to biological sciences students.
With an emphasis on engagement with her students, Gerhart's approach to teaching has made a positive impact on thousands of CBS students in the five years since she joined the college. Gerhart has twice been awarded the Excellence in Education Award by the ASUCD, UC Davis's student government. At the time of her first award in 2019, she was the most-nominated faculty in CBS. In their nomination letter, Distinguished Professors of evolution and ecology Peter Wainwright and Richard Grosberg said, "Gerhart's scholarly activities, and the expert advice she has given to so many of her colleagues, represent major contributions to the educational mission of our college that reach beyond her own teaching and mentoring."
About the award:
To recognize the importance of quality teaching to the future of biology, the CBS Faculty Teaching Award is bestowed on faculty who demonstrate an ability to motivate students to think independently, who have enthusiasm for teaching, who apply modern or innovative methods to teaching, and who mentor students even outside of class.
Lasting acknowledgement
Both recipients of this year's faculty awards will have their names added to the award plaques outside the CBS Dean's Office in 202 Green Hall and receive a prize of $500. The awards were announced at the annual CBS faculty meeting in the spring. The CBS Faculty Teaching and Research Awards are made possible with contributions by generous donors to the college's annual fund. 
Primary Category
Secondary Categories
Tags