CBS Students Receive First, Third Place at 2023 Lang Prize
Annual UC Davis Library award recognizes undergraduates who make exceptional use of library resources
Earlier this month, the UC Davis Library announced the 2023 winners of the library's Lang Prize! Now in its seventh year, the Norma J. Lang Prize for Undergraduate Information Research recognizes students who make exceptional use of library resources and services — such as primary source materials and special collections, online databases and journal articles, interlibrary loan services, or consulting with a librarian.
Through their research, this year's winners explored topics ranging from methods to expand multicultural education in counseling master's programs to female weightlifters' presentation of gender on Instagram, and from measuring mortality using epigenetic aging clocks to the Mediterranean diet's influence on cardiovascular health.
The Lang Prize is supported by a bequest from the late Professor Emerita of Botany Norma J. Lang, who taught at UC Davis for nearly 30 years. The prize honors Professor Lang's devotion to her students and love of the research process.
Learn more about Professor Lang's legacy, or click the links below to read more about each prize recipient's winning project and research experience.
Meet the 2023 CBS Lang Prize Winners in Science, Engineering and Mathematics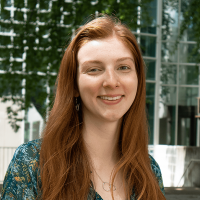 Jeana Schafer  |  1st Place in Science, Engineering and Mathematics
Molecular and Medical Microbiology
"Timeout with Torpor: History, Biology and Future Medical Applications of a Survival Strategy"
Research project for ENT 199 (Special Study): Hibernation Writing Project
While I have written research papers in the past, none have been quite as robust as this project, and it turned into an extremely rewarding learning experience."

— Jeana Schafer
Project Description
Schafer's paper synthesizes literature on humanity's history and fascination with hibernation and longevity, and explores the possibility that humans may be able to induce a dormant torpor gene. Schafer reviews relevant biological methods of natural torpor and hibernation and discusses the potential health and medical benefits of putting people into a torpor state.
Read Jeana's paper and reflective essay
---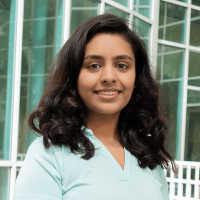 Neha Gondra  |  3rd Place in Science, Engineering and Mathematics
Neurobiology, Physiology, and Behavior
"Evaluating the Influence of the Mediterranean Diet on Reducing Cardiovascular Disease Risk Factors in Obese Individuals"
Literature review for 104FY: Writing in the Health Professions
With the support of library staff, course guides, books, and databases, I was able to conduct a comprehensive literature review examining the effects of the Mediterranean diet on cardiovascular disease risk in obese individuals."

— Neha Gondra
Project Description
Gondra evaluates the relative health benefits of adhering to the Mediterranean diet compared to reduced caloric intake of the Standard American Diet, particularly in reducing cardiovascular disease risk in obese individuals. Her literature review included randomized controlled clinical trials, cohort studies, meta-analyses and systematic reviews.
Media Resources
More information about the Norma J. Lang Prize for Undergraduate Information Research.
Jessica Nusbaum, UC Davis Library, jlnusbaum@ucdavis.edu
Primary Category
Secondary Categories
Tags