2023 Chancellor's Fellowship For Diversity, Equity and Inclusion
Javier Arsuaga among 5 faculty recognized for DEI efforts
Chancellor Gary S. May and the Academic Senate's Committee on Affirmative Action and Diversity recently announced their selections for the 2023 Chancellor's Fellowships for Diversity, Equity and Inclusion.
Four are members of the Academic Senate:
Javier Arsuaga, College of Biological Sciences and College of Letters and Science
Setareh Rafatirad, College of Engineering
Crystal Rogers, School of Veterinary Medicine
David Wittman, College of Letters and Science
The fifth is a member of the Academic Federation:
Kupiri "Piri" Ackerman-Barger, Betty Irene Moore School of Nursing
The committee, which includes representatives of the Academic Senate and Academic Federation, recommended the five faculty members, and Chancellor May concurred.
The fellowships recognize exceptional contributions in supporting, tutoring, mentoring and advising underrepresented students and/or students from underserved communities. In letters to the recipients, Chancellor May cited their "commitment to reducing opportunity gaps."
Each recipient receives $5,000 in one-time Academic Enrichment Funding.
The write-up below is from the Committee on Affirmative Action and Diversity: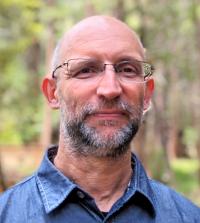 Javier Arsuaga
Professor, Department of Molecular and Cellular Biology, College of Biological Sciences; and Department of Mathematics, College of Letters and Science (Academic Senate)
Professor Arsuaga has contributed to DEI efforts across all UC campuses, having served first as chair of the Affirmative Action and Diversity Committee at UC Davis and subsequently as chair of the systemwide University Committee on Affirmative Action, Diversity and Equity. He also participated in the task force that led to the Hispanic Serving Institutions Doctoral Diversity Initiative, has been a member of the Cal-Bridge program leadership, and organized a workshop on the role of DEI in STEM fields. He currently directs the NSF-funded Research Experiences for Undergraduates in Math, focusing on underrepresented students.
Primary Category
Secondary Categories
Tags