Discovering Curiosity: Eric Sanford Discusses How Marine Science and Sustainable Fisheries Go Hand in Hand
Quick Summary
Professor Eric Sanford uses red abalone to study how climate change affects our oceans
Sanford works with shellfish industry businesses to promote sustainable aquaculture practices
Northern California red abalone, according to Sanford, may be better equipped to handle ocean acidification  
Outside Eric Sanford's office window, foamy waters crash against rocky shores and open up to the expansive blue of the Pacific Ocean. Here, at the Bodega Marine Laboratory, Sanford and colleagues in his lab work to understand how ocean acidification is changing the ecology and evolution of the planet's marine life.
"The story behind ocean acidification, in a nutshell, is that as humans have added more carbon dioxide to the atmosphere, some of that has been soaked up by the oceans and that has changed their chemistry," said Sanford, a professor of evolution and ecology at UC Davis. "And so the question is, as oceans become more acidic, how does that impact marine animals that have hard shells and skeletons, like oysters, clams, sea urchins and red abalone?"
Since joining the UC Davis faculty in 2004, Sanford and colleagues have worked closely with shellfish industry businesses—like the Hog Island Oyster Company in Marshall, Calif. and the Cultured Abalone Farm in Santa Barbara, Calif.—to promote sustainable aquaculture for ecologically and economically important coastal species. Such businesses recognize the importance of sustainable aquaculture, which has been an economic driver in California since the late 1800s. 
Part of Sanford's current focus is on red abalone (Haliotis rufescens). Though it is the most commonly found abalone in Northern California, the species is struggling to survive in a rapidly changing climate. In late 2017, the California Department of Fish and Wildlife instituted a moratorium on the red abalone fishery for 2018 "due to ongoing extreme environmental conditions."            
"With the red abalone that we're studying now, when you raise them under more acidified ocean conditions, fewer of their early life stages survive and the ones that do survive are smaller," said Sanford. "So this is a potential problem for the abalone fishery and for abalone growers."
Developing an interest in marine invertebrates
For as long as Sanford can remember, he's been drawn to the ocean and marine life. Raised in Massachusetts, he and his family vacationed in Cape Cod and Martha's Vineyard. His parents encouraged his passion for natural history and the outdoors. That sense of encouragement Sanford felt as a child is something he cultivates in his own classes at the Bodega Marine Laboratory.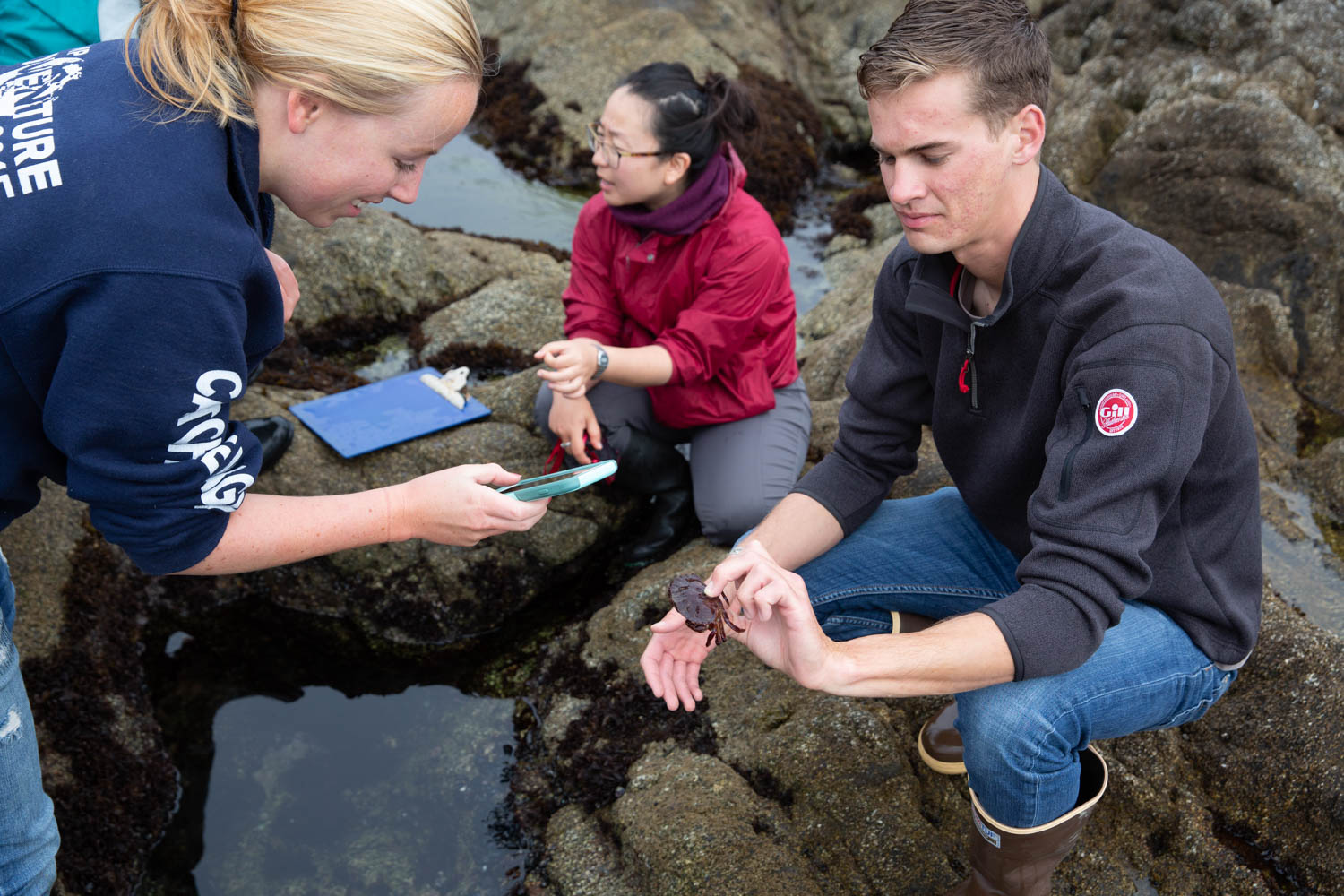 "There's something about teaching smaller classes out here at the marine lab, where you can just walk right outside the door and take the students out into the tide pool and show them the animals that they're learning about in class," said Sanford. "That sort of experience for a lot of students is a very different way of learning and really turns them on to the thrill of science."  
Marine invertebrates first caught Sanford's attention while he was a sophomore at Brown University. There, he took a course on invertebrate zoology and learned about marine animals that lack a backbone, from shellfish and sea stars to octopuses and jellyfish. He delved further into academia, enrolling in a zoology Ph.D. program at Oregon State University, where he was advised by Distinguished Professor Jane Lubchenco and Professor Bruce Menge, both of the Department of Integrative Biology.
"That was a great partnership because Bruce has traditionally been very involved in basic research, like understanding how oceans work, and Jane is a pioneer in ocean conservation who was recently the head of the National Oceanic and Atmospheric Administration under the Obama Administration," said Sanford.
Since receiving his Ph.D., Sanford said his research has followed in the footsteps of his mentors, merging basic research with ocean conservation. And he's at the perfect location to conduct such work.
"This whole coastline of California is just extremely rich and productive in terms of marine life and fisheries," he said. "Those are the things that attracted me to coming to Davis and working at the Bodega Marine Laboratory."
The red abalone of Northern California
For shellfish—like oysters, mussels and abalone—ocean acidification adversely affects their development. These creatures secrete shells of calcium carbonate throughout their lifecycles. As the chemistry of the ocean shifts to more corrosive conditions, it becomes more difficult for shellfish to produce their shells. But the red abalone of Northern California may be more tolerant to lower pH levels.
"Certain parts of the coast, like where we are in Northern California, have historically been exposed naturally to lower pH as a result of a process called coastal upwelling," said Sanford. "In the spring and summer, you get water that comes off the bottom that's cold and nutrient-rich, but it's also lower in pH."
Lower pH-resistant red abalone could help bolster the shellfish economy.
"If that's the case then our partners down at the Cultured Abalone Farm in Santa Barbara would be really interested to know that because they collect wild animals and bring them to their farm and then breed them," said Sanford. "Therefore, they'd be producing animals in their farm that would be more robust in the face of these changes that we're experiencing in the ocean."
Sanford and colleagues at the Bodega Marine Laboratory will continue their work with ecologically and economically important species in California, fueled by a passion for conservation, foundational research and the ocean.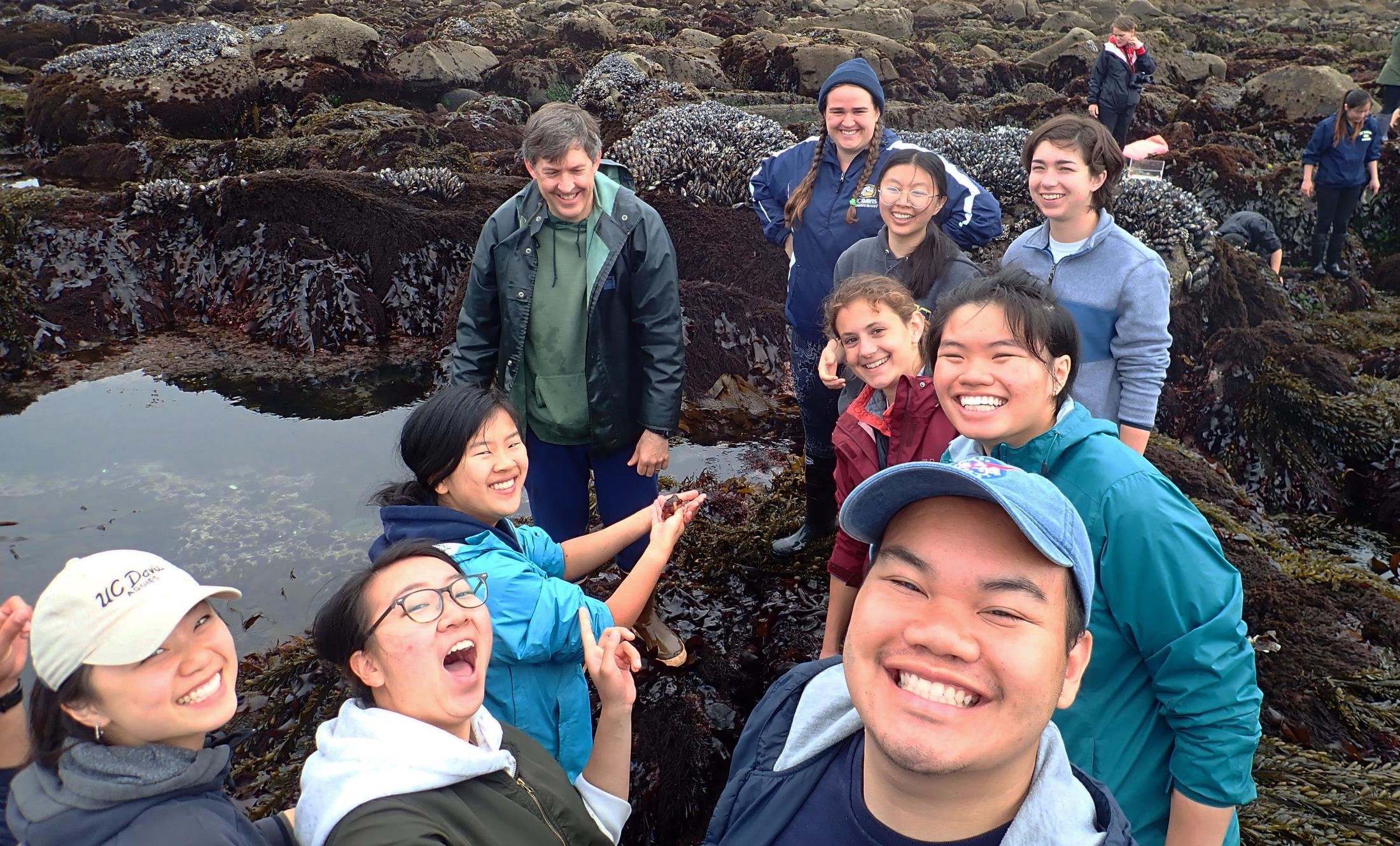 Primary Category
Tags