Summer Research on the Coast: Scholarship Supports Undergrad Emily Meyers at Bodega Marine Laboratory
Quick Summary
Undergraduate Emily Meyers conducts research in the lab of Professor Jay Stachowicz
She studies the biodiversity of  invertebrates in seagrass beds, important environments affected by climate change
Meyers catalogued different species she found, checking to see if the presence of algae affected these marine communities
In the early summer months, undergraduate Emily Meyers would rise before the sun, sometimes around 3 or 4 a.m. Keeping time by the ocean tides, she'd cart her research materials to eelgrass beds near the Bodega Marine Laboratory. After donning waders, she'd collect blades of eelgrass from experimental plots, searching for the invertebrates that call these beds home, the gammarids, isopods, caprellids and other organisms. The task was a race against the clock, as the tide crept in with the daylight.
"Depending on if I had help or if it was just me, it could take two to three hours," said Meyers, a senior evolution, ecology and biodiversity major. "There's a lot of diversity. You see something new every time you go out there."
Over the past summer, Meyers lived in on-site housing just down the road from the Bodega Marine Laboratory. Her sabbatical was made possible through the Bodega Marine Lab Undergraduate Research Scholarship, funded by a philanthropic gift to the College of Biological Sciences from Vicki Moore and Scott Chan. Thanks to the support, Meyers was able to conduct research for her senior thesis at one of UC Davis' most unique research facilities.
"It's a lot more fluid and a lot easier to get your work done when you're living out at the site," said Meyers, noting that she could hike to work.
"Undergraduate research has deepened my understanding of science as a whole in my field, and I think it's also provided a great opportunity to learn more in a really meaningful way." - Emily Meyers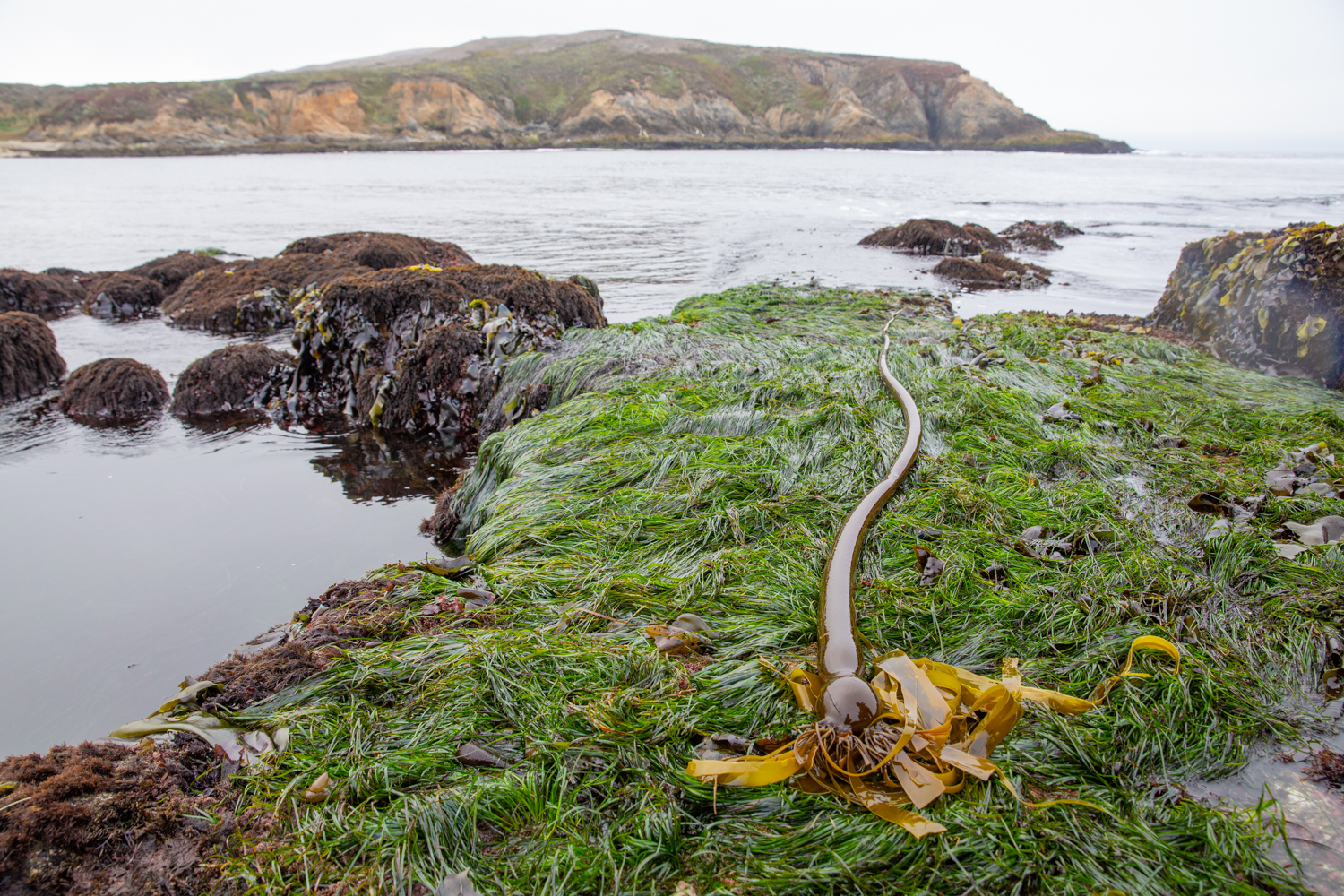 Discovering an interest in marine science
Meyers grew up in San Jose, Calif., a place she referred to as a "city of suburbs." Despite this, her parents fostered in her a love for the outdoors, taking her on hiking and camping trips to the Sierras and the beach. She became interested in biology after her grandparents got her an animal encyclopedia as a gift. She'd spend hours perusing its pages.
"I think my parents really just cultivated an interest in science in my sister and myself," said Meyers. "We always had science kits instead of other games, and we watched PBS and Popular Mechanics for Kids."
Initially, Meyers enrolled in the UC Davis College of Biological Sciences as a genetics and genomics major. But she quickly discovered her interests lay in ecology.
"I like looking at interactions between living things," she said, noting that she was enamored with the big picture view of how things fit together in the natural world.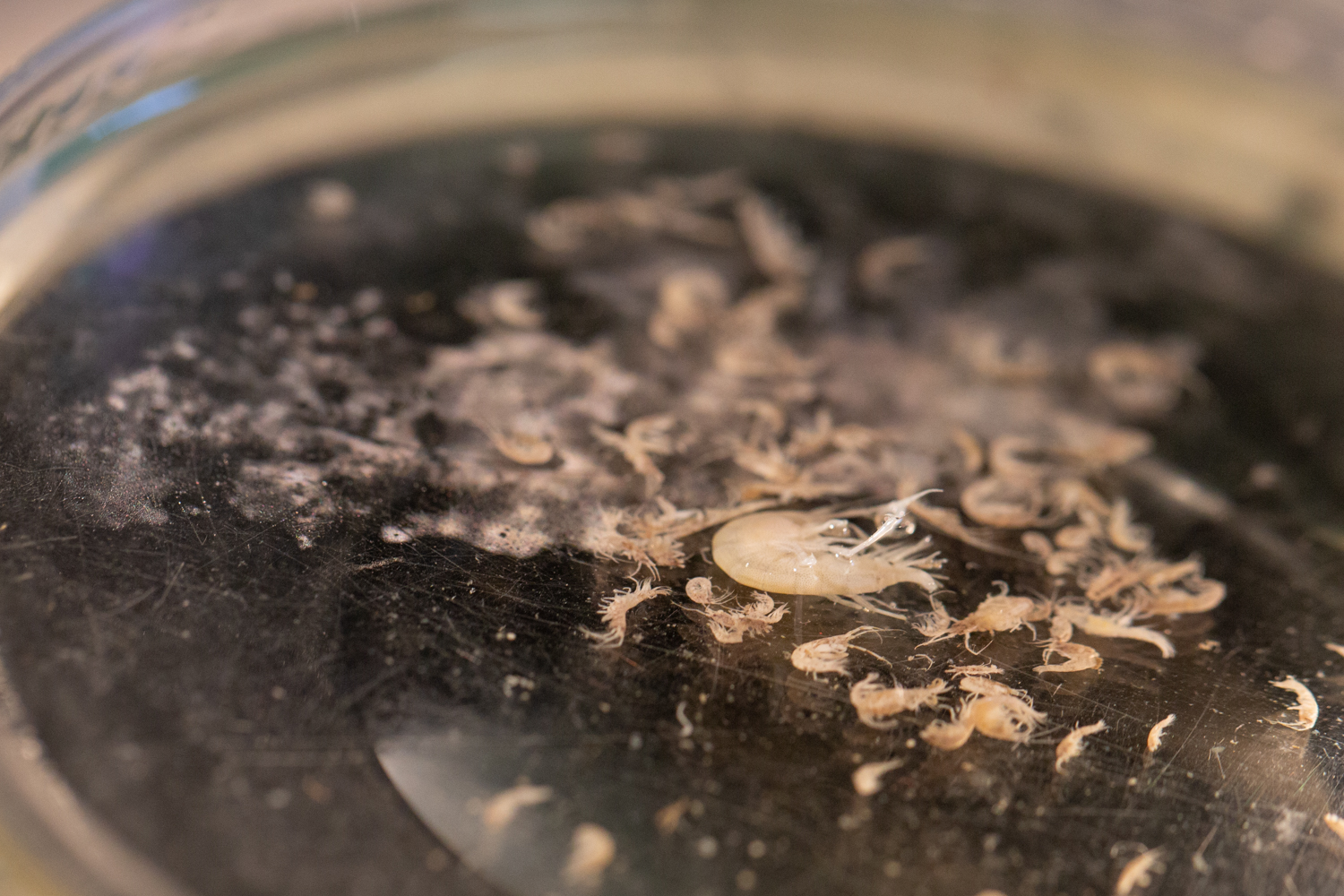 The hidden world of seagrass and seaweed
Following her interest in ecology, Meyers joined the lab of Professor Jay Stachowicz, Department of Evolution and Ecology, during her sophomore year. Part of the lab's focus is uncovering the interactions between the diverse species that live in seagrasses, like eelgrass, and how these interactions affect the entire eelgrass ecosystem. These environments are important nurseries for juvenile fish and play roles in ocean nutrient cycling and carbon sequestration. Yet they are threatened by disease, pollution and other factors and are in decline worldwide. 
Emily developed an interest in seagrass communities through a data analysis class she took with Stachowicz. In the class, students learned data analysis by working with a dataset from an experiment previously conducted by the lab. 
"Emily used the analysis she conducted in class to uncover patterns and propose new research," said Stachowicz. "It's exactly the sort of thing we want our undergraduates to be able to do, analyze data and develop and test their own scientific ideas."
Meyers completed most of the fieldwork for her senior thesis early in the summer. Currently, she's in the data analysis phase of her project. In the lab, she removes the invertebrates she found on the blades of eelgrass and identifies them, sorting the individuals by species.
"I'm trying to see if there's an effect of the macroalgae Ulva sp. on the types of invertebrates that are on eelgrass," she said.
According to Meyers, this type of seaweed collects in large sheets and can drift into eelgrass beds. Some years, the seaweed's presence is heavier. It all depends on if there are substantial algae blooms, which can be detrimental to marine life.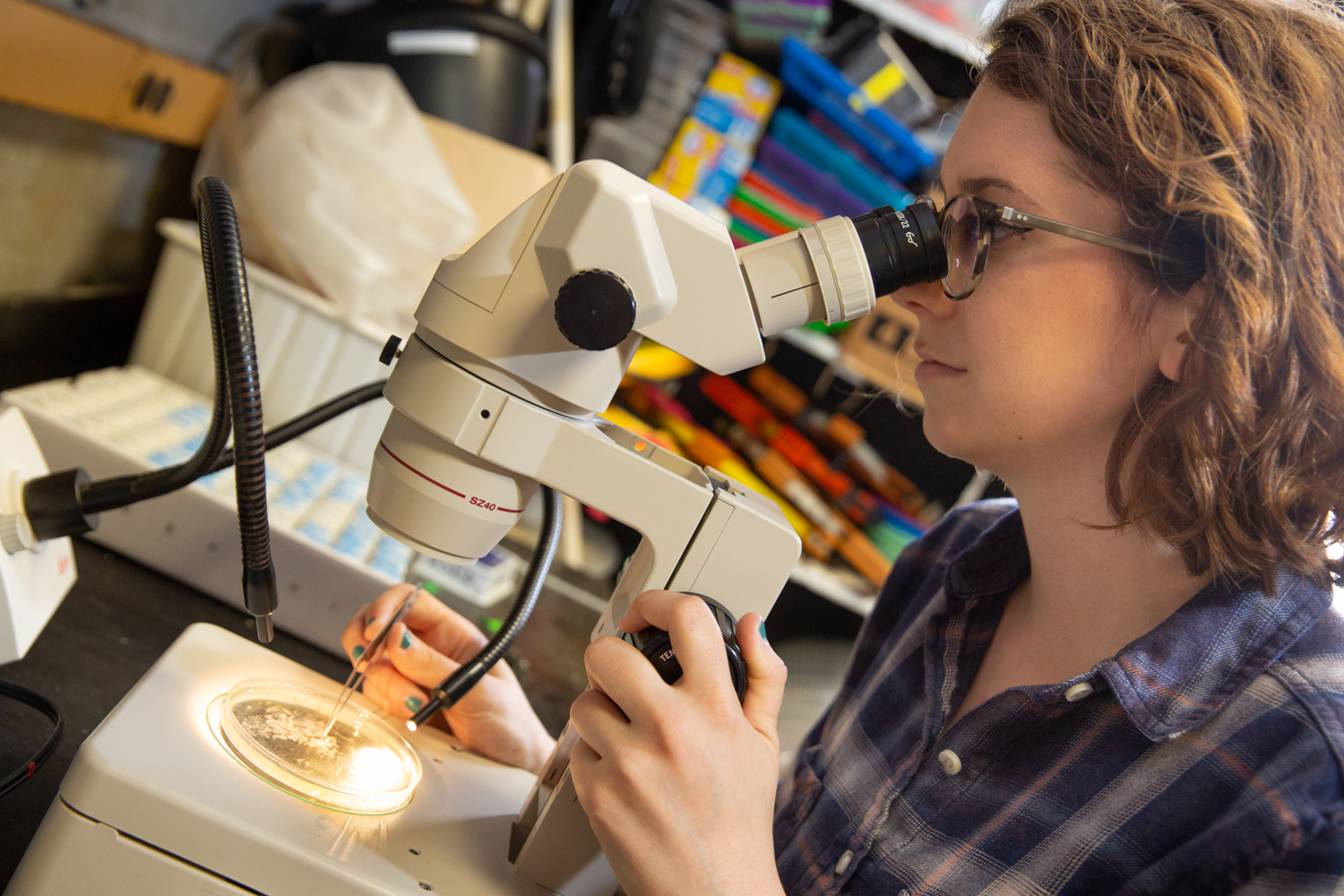 An experience to remember
Though Meyers has returned to the UC Davis campus for her senior year, the summer she spent at the Bodega Marine Laboratory was a formative experience, one that deepened her understanding of the research process.
"Research is the way that science is done and how we answer questions about the world around us," she said. "I think it's important to learn about the natural world so that we can tackle the problems facing society, like how to adjust to climate change."
"The critical thinking, problem solving and analytical skills that students learn in the process of conducting research will help them in any career and is exactly the sort of opportunity students can find at a research university like UC Davis," added Stachowicz. "I'm grateful to donor and CBS support that makes these opportunities happen for our students."
Media Resources
Primary Category
Tags