Pew Scholarship Will Investigate Molecular and Cellular Effects of Traumatic Brain Injury
Quick Summary
Ori-McKenney's research was inspired by watching the NFL and the number of athletes diagnosed with CTE.
Her research has led to a four-year grant totaling $300,000 from the Pew Charitable Trusts.
Using flies, she'll investigate the role of cellular proteins in the development of neurodegenerative disease related to traumatic brain injury.
When researchers revealed that the brain of late NFL player Aaron Hernandez showed signs of stage III chronic traumatic encephalopathy (CTE), a degenerative brain disease, Kassandra Ori-McKenney wondered if the hits Hernandez took as a tight end for the New England Patriots contributed to the athlete's troubling, aggressive behavior and eventual suicide.
"I grew up watching American football," said Ori-McKenney, assistant professor in the Department of Molecular and Cellular Biology. "I love it from an athletic perspective, but from a scientific perspective, I just remember watching certain hits and thinking, 'Oh man, how is that affecting his brain?'"
Behavioral changes, including aggression and depression, are linked to CTE, but the biochemistry behind why such behaviors arise is unclear. Now, Ori-McKenney is joining the investigation at the molecular and cellular levels.
Today, Pew Charitable Trusts announced Ori-McKenney as a 2018 Pew Biomedical Scholar, one of the most prestigious honors of its kind. With a four-year grant totaling $300,000, Ori-McKenney will investigate the role of a protein called tau in the development of neurodegenerative disease related to traumatic brain injury.
According to Ori-McKenney, it's become clear within the past decade that the neurodegeneration resulting from traumatic brain injury shows a strong correlation with the expression and spread of tau throughout the brain's circuitry.
Modeling injury in fly brains
In a single neuron, important materials are transported through the cell via road-like systems called microtubules. The protein tau has roles in regulating the dynamics of these microtubules and in directing this transportation. But when tau is modified by other proteins, it can dissociate from the microtubule aggregate, and spread from neuron to neuron, setting off a cascade of neurodegeneration.    
To model the pathogenic spread of tau, Ori-McKenney plans to use the Drosophila genus of flies in experiments that will recreate traumatic brain injury by using a custom-made device to induce blunt force trauma.
"We put the flies in a tube and we hook it up to a spring, which is fastened to a wooden board," Ori-McKenney said. "We then pull the tube back, and let go."
The tube slams up against a Styrofoam surface, rattling the winged occupants inside it. About four hours after causing what Ori-McKenney calls "closed-head traumatic brain injury," she and her colleagues use biochemical and immunofluorescence imaging techniques to monitor the origin and spread of tau in the flies' brains.  
"We've gotten to a point where we can do this reliably and reproducibly," she said.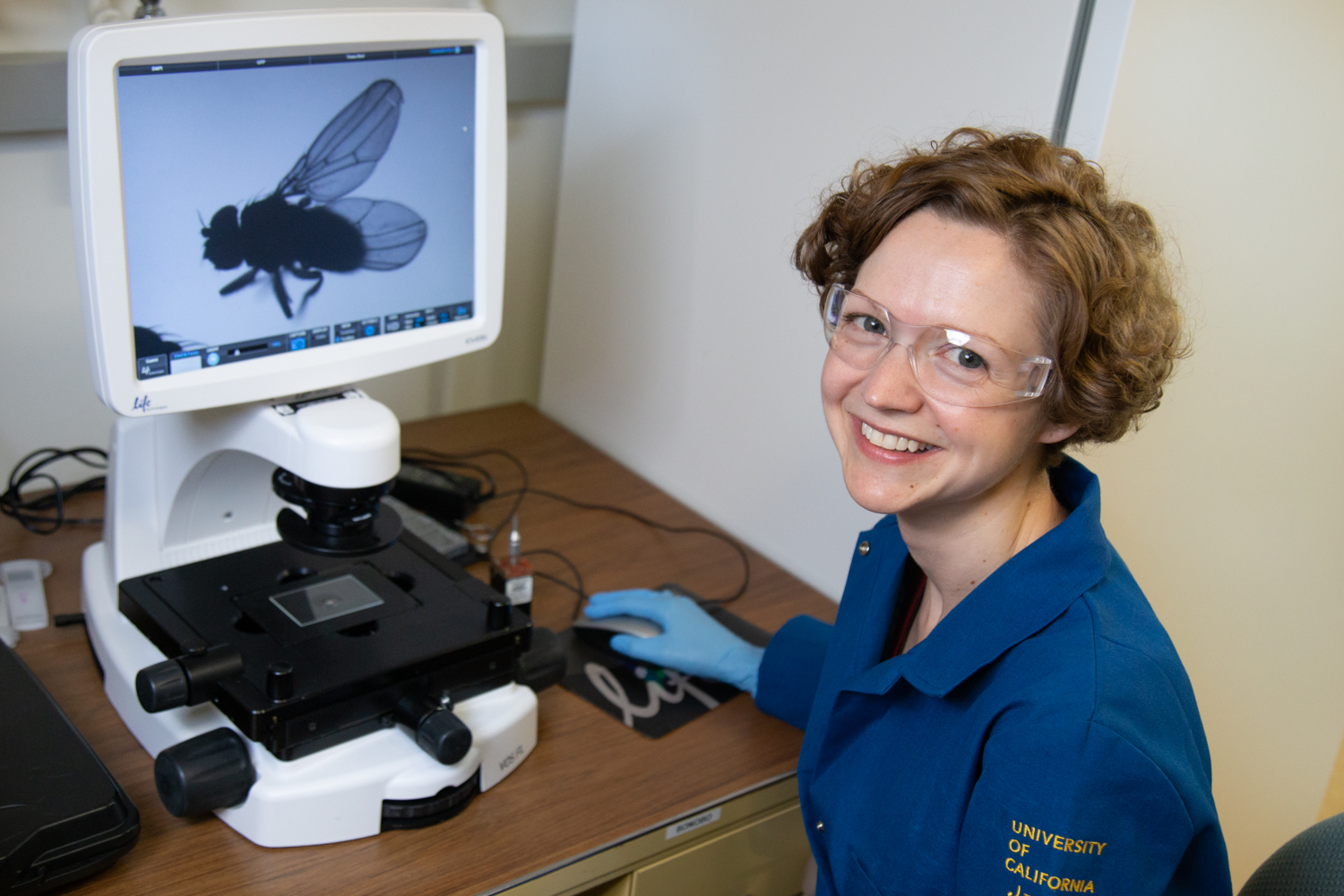 Linking biochemistry and animal behavior
The Pew Biomedical Scholars program is meant to provide funding to young researchers who showcase outstanding promise in the biomedical field and whose research is relevant to the advancement of human health. 
"Dr. Ori-McKenney's work on the interaction of microtubule-binding proteins is fundamentally important in healthy and diseased human cells," said Mark Winey, dean of the College of Biological Sciences and a Pew Biomedical Scholar alumnus. "This is a significant achievement that recognizes Dr. Ori-McKenney's stellar research record, innovative thinking and promise for the future."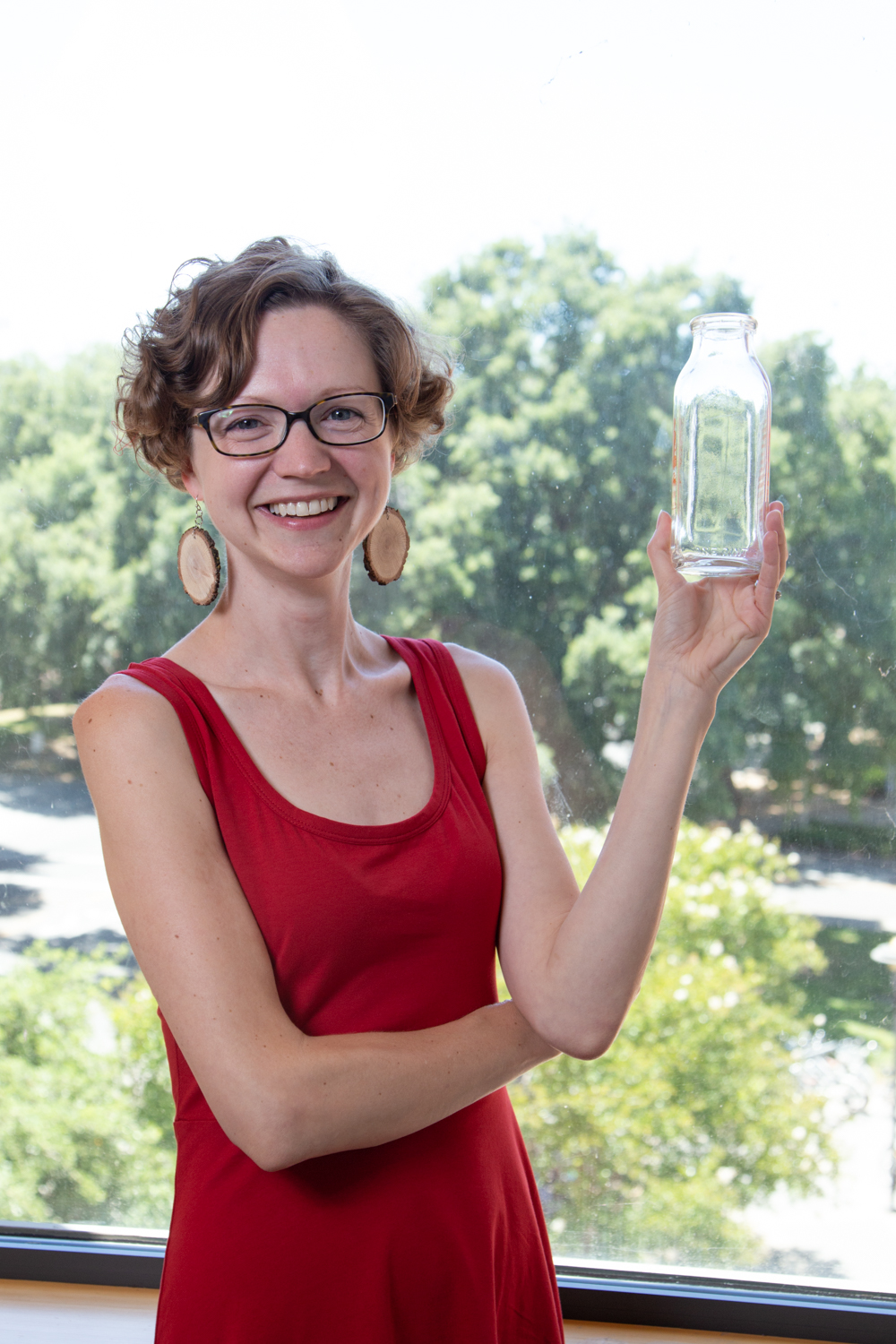 In addition to teasing apart cellular proteins and their functions in the brain, Ori-McKenney sees her designation as a Pew Biomedical Scholar as an opportunity to link the biochemistry and animal behavior fields.  
"A number of labs have studied behaviors such as mating and aggression in male flies to the point where they can be categorized and quantified," Ori-McKenney said. "I would therefore love to take this research to the next level and study different types of behavior and how they may be altered in response to traumatic brain injury."
Ori-McKenney performed fly research as a postdoctoral research fellow at the University of California, San Francisco, so she knows firsthand how intricate fly behavior experiments can be and the necessity of expertise. 
"The best part about the Pew Charitable Trust is that there are so many amazing Pew scholars who study fly behavior and fly genetics," she said, noting the potential for collaboration. "I'm just really excited to interact with them and be a part of this community."
Primary Category
Tags