Wilsaan Joiner Named 2023 Chancellor's Fellow
Recognized for using both biological and engineering approaches to improve mobility
Wilsaan Joiner, a professor in the Department of Neurobiology, Physiology and Behavior, was among this year's cohort of Chancellor's Fellows.
"Our newest fellows represent the very best of UC Davis and I congratulate them," Chancellor Gary S. May said in announcing the new fellows. "The knowledge, expertise and excellence these faculty demonstrate across a range of disciplines positively impacts our university's mission of research, teaching and public service."
Each fellow receives $25,000 in unrestricted funds for their research or other scholarly work. UC Davis has named 191 faculty members as Chancellor's Fellows over the program's 23-year history, with philanthropic support from the UC Davis Annual Fund, Davis Chancellor's Club and the UC Davis Parents Fund.
"This is a great example of the power of philanthropy, allowing us to recognize our faculty and provide support for their work," said Shaun Keister, vice chancellor for Development and Alumni Relations.
Phil Kass, vice provost of Academic Affairs, noted that Chancellor's Fellows retain their new title for five years. "But we see them making a brilliant impact on UC Davis for many years beyond that," he said.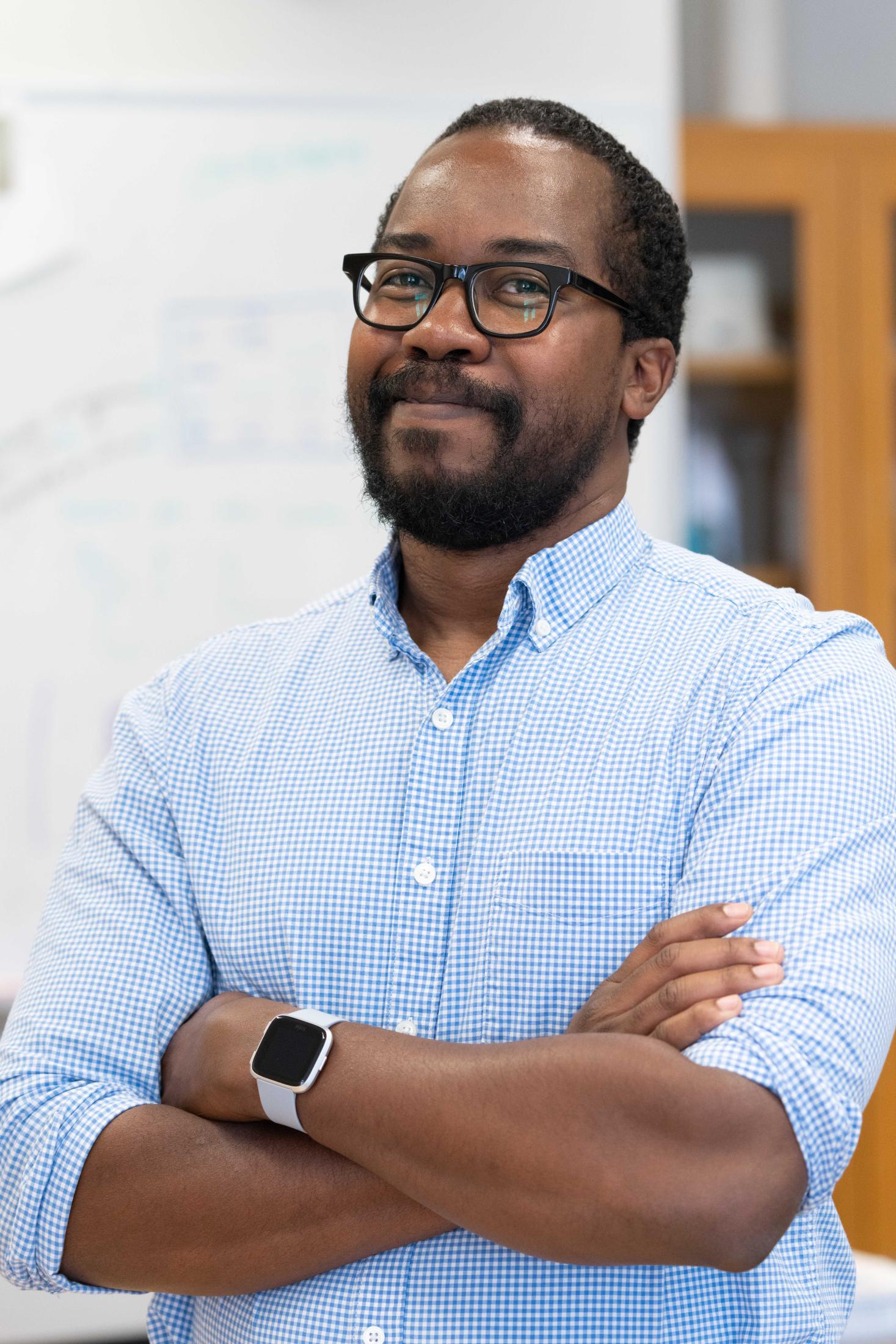 Wilsaan Joiner
Professor, Department of Neurobiology, Physiology and Behavior, College of Biological Sciences
He studies the interactions between vision, limb movements and learning. His work uses both biological and engineering approaches. It includes both basic studies using arm movement as a model system, and work that can be translated to patients with neurological and behavioral disorders as well as to development of prosthetic limbs. He is also studying how modifying limb movements affects perception of time.
"He has established a productive and vibrant research program at UC Davis and is recognized as a leader and star in his field." — Mark Winey, dean, College of Biological Sciences
2023-23 Chancellor's Fellows
The 2022-23 Chancellor's Fellows are: Jessica Bissett Perea (Native American studies), Marcela Cuellar (education), Melanie Gareau (veterinary medicine), J. Sebastian Gómez-Díaz (electrical and computer engineering), Rana Jaleel (gender, sexuality and women's studies), Wilsaan Joiner (neurobiology, physiology and behavior), Xiaodong Li (statistics), David Olson (chemistry), Caitlin Patler (sociology), Zubair Shafiq (computer science), Aaron Tang (law), Karen Shapiro (veterinary medicine) and Rachel Vannette (entomology and nematology).
Media Resources
The unabridged version of this story, which includes information on the other Chancellor's Fellows, can be found on the UC Davis website. 
Primary Category
Secondary Categories
Tags