Center for Population Biology Faculty and Alumnus Among Electees to the National Academy of Sciences
Two professors and an alumnus from the Center for Population Biology were among those elected to the National Academy of Sciences, as announced on Monday, April 26. "This is a thrill for the UC Davis community," said Chancellor Gary May, who lauded the achievement of this year's electees as one of the highest honors in the scientific community.
The center-affiliated honorees are Michael Turelli, a distinguished professor in the Department of Evolution and Ecology; Monique Borgerhoff Mulder, a professor emeritus in the Department of Anthropology who conducted research with the center during her tenure on campus; and Anurag Agrawal ('99), an alumnus of the Population Biology Graduate Group and current faculty at Cornell University.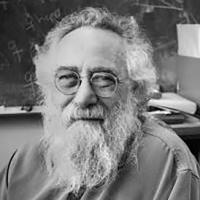 Michael Turelli's work has led to advances in using natural bacteria to transform disease-spreading mosquitoes so that they no longer spread diseases. In the 1980s, with Ary Hoffmann of the University of Melbourne, Turelli began working on Wolbachia bacteria. When Wolbachia infects a female insect, it is transmitted to the next generation in her eggs. Female insects infected with introduced Wolbachia produce fewer eggs than uninfected females, but if an infected male mates with an uninfected female, all her eggs die. Thus, these bacteria spread through natural insect populations — and the transformed insects no longer spread disease. Turelli's mathematical work showed how Wolbachia-infected mosquitoes spread in nature.
Turelli has since worked with Scott O'Neill at Monash University, Melbourne, and the World Mosquito Program to test this approach to controlling dengue fever and other mosquito-borne viruses. Mosquito control programs based on Wolbachia have been tested or implemented in countries including Australia, Indonesia, Fiji, Brazil, Colombia and Mexico.
Turelli earned his undergraduate degree at UC Riverside and doctorate from the University of Washington, and joined the UC Davis faculty in 1977. He was elected to the American Academy of Arts and Sciences in 2005.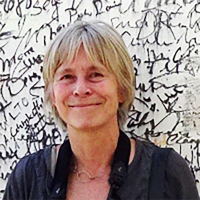 Monique Borgerhoff Mulder, a human behavioral ecologist currently at the Max Planck Institute for Evolutionary Anthropology, works on projects relating to life history, inequality, natural resource management and patterned cultural variation. She explores big "why" questions about our species: Why do people marry? What is the basis of gender roles in economic and social behavior? Why has fertility dropped so radically in most parts of the world? How can people cooperate over natural resource management? Why is economic growth in the developing world not reducing inequality?
She trained as a social anthropologist at the University of Edinburgh, working in journalism, teaching and museum archaeology before starting a doctoral program at Northwestern University, writing a dissertation on the behavioral, ecological and economic model to polygyny in rural Africa, a topic she has continued to explore throughout her academic life. In 2019, her research in Tanzania shattered stereotypical roles for men and women, finding that women, not just men, benefit from multiple spouses to buffer themselves against tragedy, gain access to resources and keep their children alive.
Borgerhoff Mulder joined the UC Davis faculty in 1991, retiring in 2019.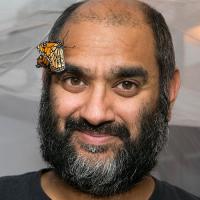 Anurag Agrawal researches the ecology and evolution of interactions between wild plants and their insect pests, including aspects of community interactions, chemical ecology, coevolution and the life cycle of the monarch butterfly. He earned his Ph.D. in population biology from UC Davis in 1999 and was part of the Population Biology Graduate Group, which is affiliated with the center.
Agrawal explores questions like what ecological factors allow the coexistence of similar species, and what evolutionary factors led to the diversification of species. Agrawal has a keen interest in teaching and mentoring students at all levels of education and conducts research in New York as well as field sites like Costa Rica, the Bahamas and Finland. In 2017, Agrawal authored the celebrated book, Monarchs and Milkweed: A Migrating Butterfly, a Poisonous Plant, and Their Remarkable Story of Coevolution, which won a 2017 National Outdoor Book Award in Nature and Environment and was named one of Forbes.com's 10 best biology books of 2017. He is currently the James A. Perkins Professor of Environmental Studies at Cornell University.
Turelli, Borgerhoff Mulder and Agrawal are among 120 newly elected members of the National Academy of Sciences announced April 26. Members are elected in recognition of their distinguished and continuing achievements in original research. The academy is the oldest scientific academy in the U.S. and membership is considered among the highest national honors for scientists.
Media Resources
Primary Category
Tags