Neelima Sinha Honored with Fellow of American Society of Plant Biologists Award
So much of science is curious exploration. When Professor Neelima Sinha, Department of Plant Biology, was a Ph.D. student at UC Berkeley, her advisor allowed her to indulge her curiosity. During the day, Sinha did lab work, but at night, she had the freedom to explore. 
"For me, it was always very important to be able to forge my own path and be able to develop my own ideas," Sinha said. "I actually started what I'm currently working on as a graduate student."
For her long-term contributions to the plant biology field, Sinha was recently honored by the American Society of Plant Biologists (ASPB) with a Fellow of ASPB Award, which recognizes distinguished members who have contributed to the society for at least 10 years.
Advocates for plant biology
Sinha praised the ASPB for its continuing efforts to ramp up public visibility and support for plant biology. Founded in 1924, the society provides education and outreach, awards and funding and publishes three top-tier scientific journals, including Plant Physiology, The Plant Cell and Plant Direct, among many other services.
"How can you not feel good about receiving an award from such a society?" Sinha said. "It's good to feel validated and appreciated for your work, but that's not why we do science. We do it to satisfy our sense of natural curiosity, to tackle unanswered questions, and to do something that is ultimately of benefit to all of us."
Sinha sits on the editorial board for Plant Physiology and is a member of the ASPB's Minority Affairs Committee, which aims to increase participation from underrepresented groups in plant biology.
"It's a massive organization," Sinha said, noting the society's annual meetings draw close to 1500 attendees. "They're very strong advocates for plant biology."
Threads of graduate work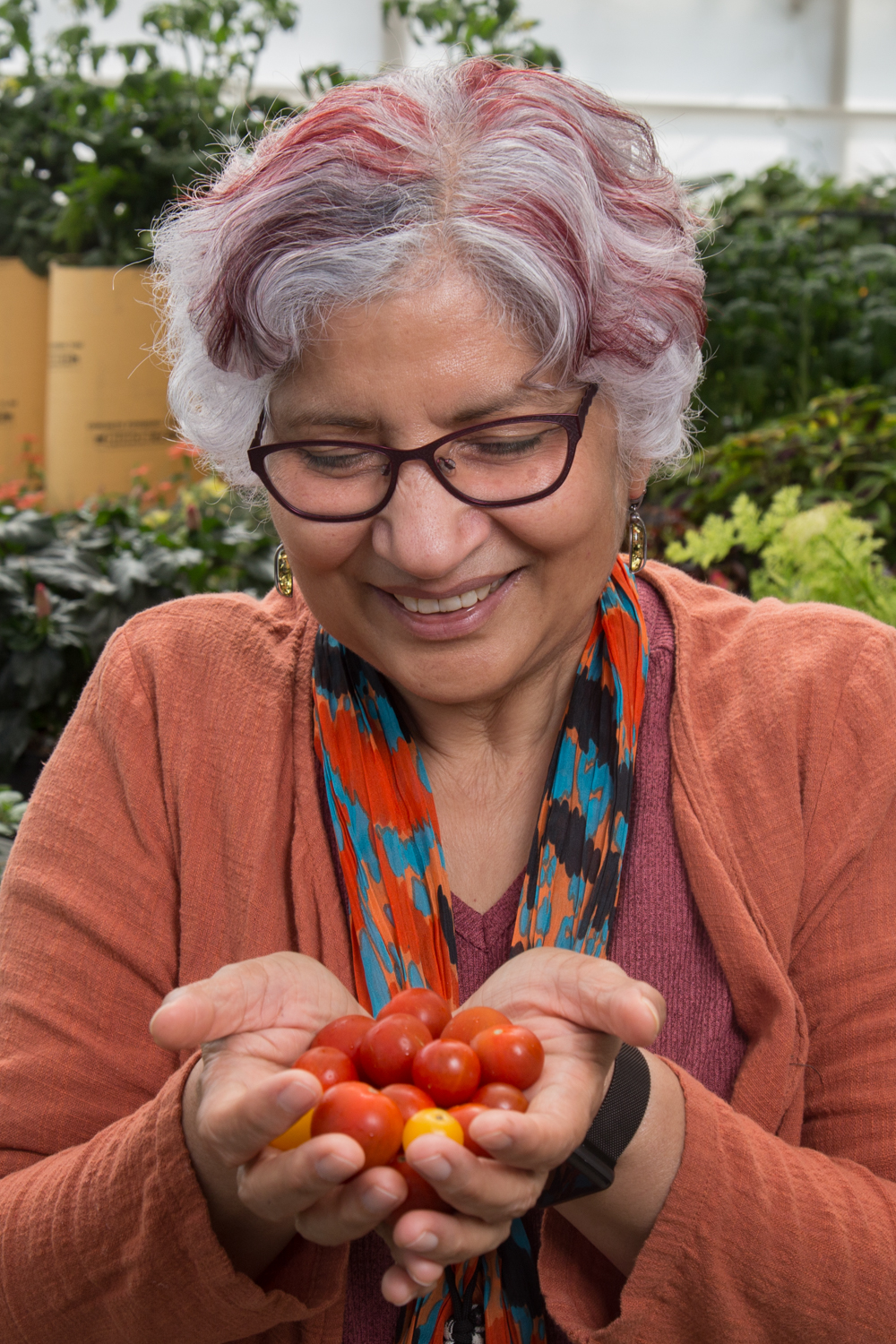 Back in her Berkeley days, Sinha worked in a lab that studied genetic mutations in corn, specifically focusing on a family of genes called homeobox genes. At the time, scientists had never described such genes in plants, but they'd been described in animal organisms, like the fruit fly Drosophila. These developmental genes affect an organism's development.
"They could do homeotic transformations like turn the head into a thorax, or make feet grow from the head instead of antennae," said Sinha.
The lab found and worked on such genes in corn, but Sinha was curious about homeobox gene activity in tomatoes. She spent her midnight shifts identifying these genes in tomatoes and discovered they influenced leaf development.
"So then I started to think about all the different leaf forms that we see out in the world, how they evolved and what was regulating those processes," Sinha said.
That curiosity led to the research work the Sinha Lab conducts at UC Davis today. Using various genomic approaches, Sinha and her lab are trying to understand the developmental connections between leaf morphology, light response, energy intake and growth. Their research may influence how we develop the climate- and pest-resistant crops of the future.   
Primary Category
Tags