Sloan Fellowship Will Help New Faculty Patrick Shih Investigate Ancient Origins of Photosynthesis
Quick Summary
The fellowship will fund

Shih's research on reconstructing the evolution of photosynthesis, a process that originated billions of years ago

New techniques allow Shih and his colleagues to resurrect and explore ancient photosynthetic enzymes

They'll also catalogue

cyanobacteria genomes to further probe the evolution of this process at the genomic level
"What I cannot create, I do not understand."
Those words were written on the blackboard of famed physicist Richard Feynman when he passed away in February 1988. For Assistant Professor Patrick Shih, Department of Plant Biology and the director of plant biosystems design at the Joint BioEnergy Institute, Feynman's words epitomize his own goals to use synthetic biology to understand the origins of photosynthesis.
"If you can't build something up, you clearly don't know all the components," said Shih. "Biology is a bit backwards in the sense that we did not build life and yet, we're still trying to engineer it, so that's kind of where I think synthetic biology comes in, where we're trying to understand how we actually build aspects of the cell or rebuild small facets of biology."
Trained as a molecular evolutionary biologist, Shih was recently selected as a 2019 Alfred P. Sloan Research Fellow in Computational and Evolutionary Molecular Biology. The fellowship will help fund his research to reconstruct the evolution of photosynthesis, a process that originated billions of years ago.
"The oxygen we're breathing right now is due to photosynthesis," said Shih. "All the plants that we see outside are due to this weird process called endosymbiosis where a cyanobacterium got eaten by a eukaryote, which led to the chloroplast, the organelle that allows plants to photosynthesize."
"Dr. Shih is using a combination of biochemistry, metabolic engineering, systems and synthetic biology to answer some fundamental questions in the field of photosynthesis and to engineer novel plant biosynthetic pathways for novel traits," said Professor Savithramma Dinesh-Kumar, chair of the Department of Plant Biology. "Plant synthetic biology field is in its infancy and Dr. Shih is one of the emerging leaders in this area."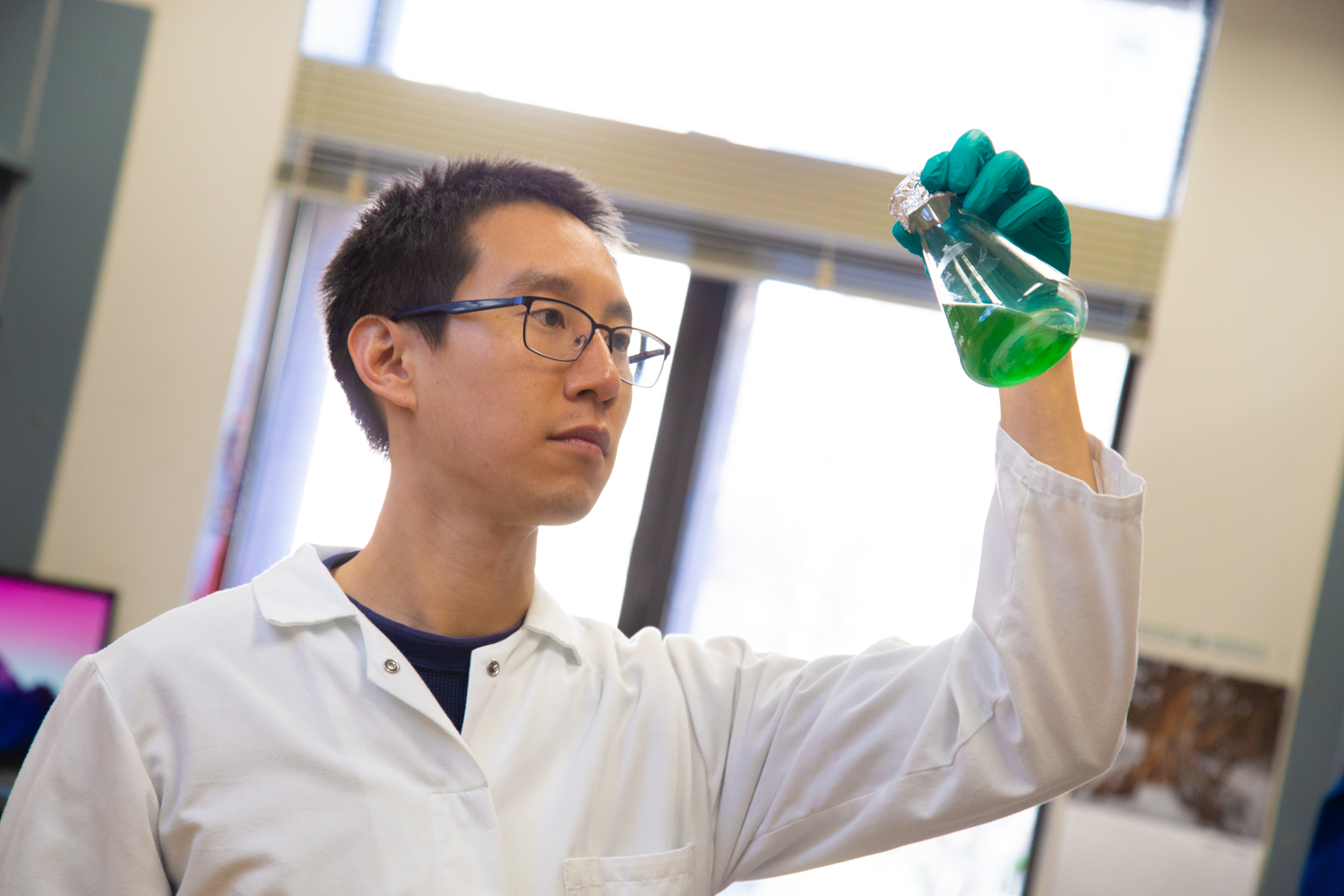 A knotty, little plant parasite
Shih's interest in plant biology was piqued during his undergraduate years at UC San Diego. A double major in political science and microbiology, he ended up volunteering in a plant pathology lab run by Distinguished Professor Steve Briggs. There, Shih discovered the intricacies of plant biology, specifically studying the parasitic root-knot nematode. These microscopic worms infect plants by hijacking root cells. Infected roots look tumor-ridden, dotted with knots—unhealthy "giant cells"—that grow as the nematodes continue to feed. According to the American Phytopathological Society, these nematodes can infect hundreds of species, including crops like lettuce and carrots.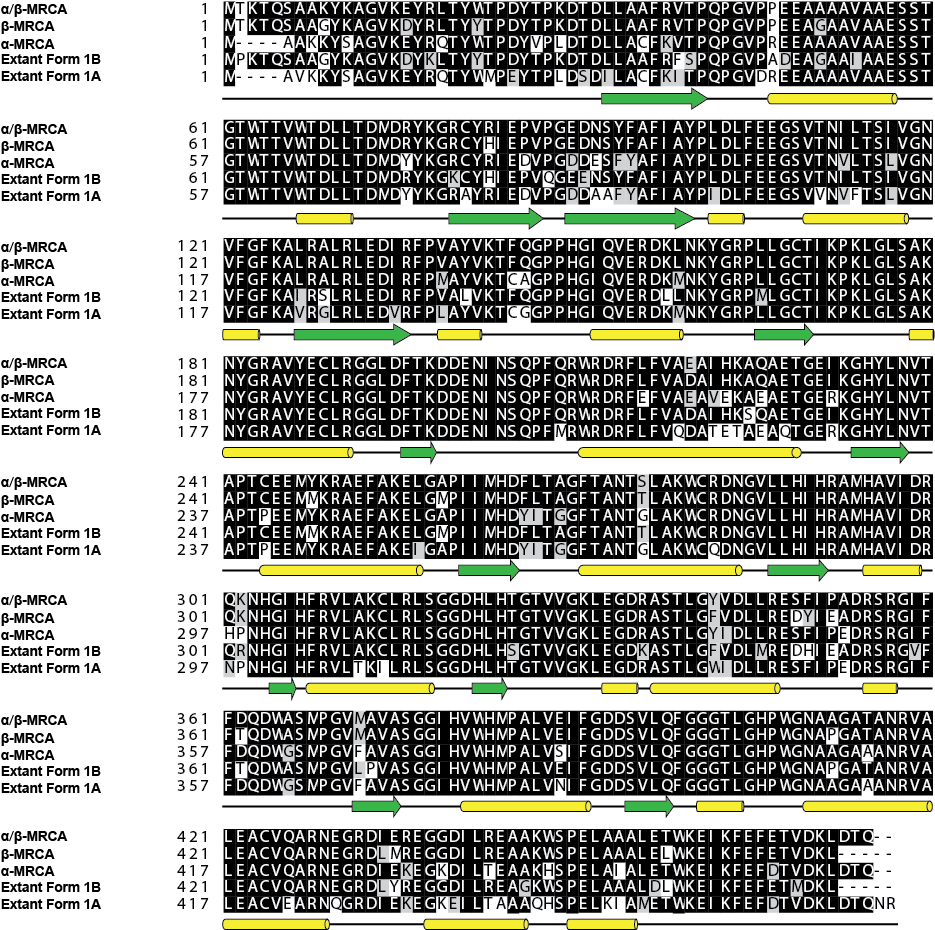 "They're actually really agricultural relevant because of a lot of pathogens and pests are specific to a specific crop species, but these nematodes can do this to a broad range of crops," said Shih.
During his graduate years, Shih's research pivoted. Working in the lab of Adjunct Associate Professor Cheryl Kerfeld and Professor Krishna Niyogi, he started studying cyanobacteria, a type of bacteria that uses photosynthesis to accumulate energy.
"There was a project there that was focused on all of these cyanobacterial genomes that they were sequencing, and I thought that was a really good opportunity to learn how to actually start working with large datasets, computational biology and start asking big evolutionary questions," said Shih.
Resurrecting ancient enzymes
With funding from the Alfred P. Sloan Foundation, Shih will utilize genomic and phylogenetic tools to further probe the origin of photosynthesis. It's a lofty ambition that requires a window into the past, some 2.3 billion years ago, when oxygen started accumulating in the atmosphere thanks to photosynthesis. Unfortunately, fossil and geological records aren't the best preservers of ancient microbial life. But new techniques can allow Shih and his colleagues to resurrect ancient photosynthetic enzymes and explore their evolution. Additionally, cataloging existing cyanobacteria and their genomes will help the team probe their evolution at the genomic level.
"If you have the genomes of all these different bacteria, you can start to glean certain hints of how this process unfolded," said Shih. "We're very interested in how we can start to do these genome gazing approaches to better understand how this process evolved and maybe even start asking when it evolved."
Shih is optimistic about the endeavor and about the potential for collaboration with his UC Davis colleagues. Regarding his decision to join the College of Biological Sciences faculty this academic year, Shih said, "That was kind of a no-brainer… UC Davis is already one of the best in the world for plant biology."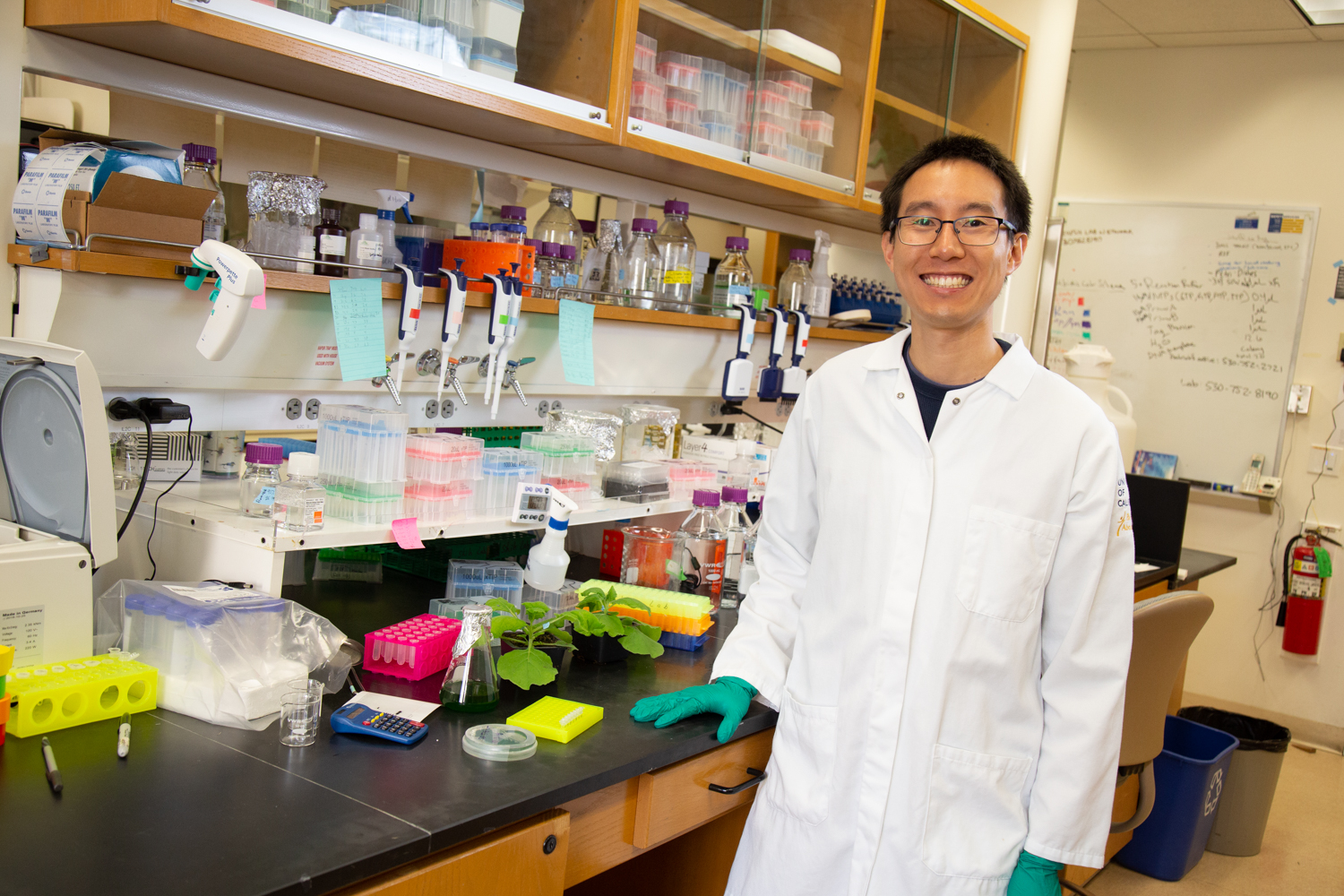 Primary Category
Tags